Budget 2012: GSK invests £500m in UK drug manufacturing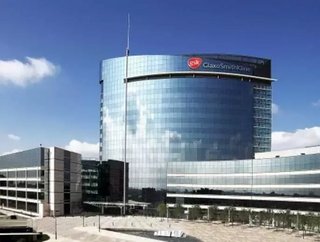 As a result of announcements made in yesterdays Budget, GlaxoSmithKline (GSK) has today said it will invest £500 million into the UK pharmaceutic...
As a result of announcements made in yesterday's Budget, GlaxoSmithKline (GSK) has today said it will invest £500 million into the UK pharmaceutical industry.
The company is planning to build a new biotech plant in Ulverston, Cumbria, in the North East of England.
In addition to this, investments will also be made at GSK's two manufacturing sites in Scotland at Montrose and Irvine.
One of the main inspirations behind the move is said to be the government's confirmation of the Patent Box legislation, which will reduce the tax on patent profits made from intellectual property created in the UK.
To read the latest edition of Healthcare Global, click here
Construction of the new site is due to commence in either 2014 or 2015 and is estimated to take six years to meaning, giving a suggested completion date of 2020.
It is expected the collective investments will create approximately 1,000 jobs and, when finished, it will be GSK's first new manufacturing facility in 40 years.
According to GlaxoSmithKline, it is one of the "largest commitments to the UK life-sciences sector in recent years."
The company has also announced that it is considering doubling the total investment at the Ulverston site to £700 million, but this will depend on continued improvements in the environment for innovation in the UK.
Andrew Witty, the CEO of GSK, added: "The introduction of the patent box has transformed the way in which we view the UK as a location for new investments, ensuring that the medicines of the future will not only be discovered, but can also continue to be made here in Britain.
"Consequently, we can confirm that we will build GSK's first new UK factory for almost 40 years and that we will make other substantial capital investments in our British manufacturing base. 
"In total, this will create up to 1,000 new jobs over the lifetime of the projects," he added.   
"We are also actively considering other investments in our UK manufacturing network which would create further jobs and reinforce the UK's international competitiveness and as a world leader in life sciences."
The Healthcare Global magazine is now available on the iPad. Click here to download it.