Capital Rx launches "first fully ethical" prescription card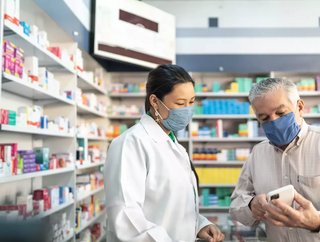 Capital Rx has launched an advantage card offering transparent drug pricing to US patients
US healthtech company Capital Rx has announced the launch of Capital Rx Advantage, billed as an ethical prescription savings card. 
The Advantage card's aim is to eliminate the hidden fees passed on to both patients and pharmacies, which they say can help members save up to 90% on their prescriptions. Consumers using the card will get consistently low prices every time they get a prescription, and pharmacies that are often undercut by discount cards will be compensated fairly. 
"As a group which represents independently owned pharmacies in the State of New Jersey, we are excited to see such a novel and fair reimbursement discount card becoming accessible not only to our pharmacies but for the patients they serve," said Brian Oliveira, PharmD, Executive Director at Garden State Pharmacy Owners. 
The Capital Rx Advantage uses fair National Average Drug Acquisition Cost (NADAC) pricing, a government authorised pricing benchmark based on average invoice costs that pharmacies use to acquire outpatient drugs. 
By combining NADAC pricing with its Clearinghouse Model™, Capital Rx is able to offer ethical and transparent drug pricing. 
"There's no doubt that mainstream discount drug programs have increased prescription drug access and affordability. But it's not good enough. Until systemic waste and abuse are driven out of the drug pricing system, patients, pharmacies, employers and taxpayers will all suffer," said A.J. Loiacono, CEO, Capital Rx.
The card is available to anyone. Users can receive the free card via text, email or  printed. They can also use the Capital Rx member app to search for drugs to find the lowest price at a local pharmacy. Cardholders can download this by scanning a QR code on the back of their card or searching for "Capital Rx" in their app store.