Cutting Hospital Costs Without Affecting Patient Care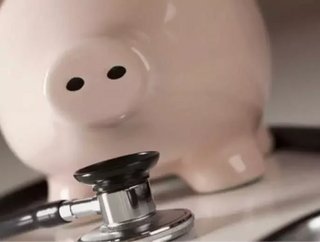 Written byTristanAnwyn Read the July Edition of Healthcare Global magazine here Cutting costs is serious business in hospitals these days. With the go...
Written by Tristan Anwyn
Read the July Edition of Healthcare Global magazine here
Cutting costs is serious business in hospitals these days.
With the government calling for a $155 billion reduction in Medicare payments to hospitals in the next 10 years, medical establishments need to take a good look at their budgets.
Some hospitals will certainly need to reduce their staff in order to save on costs, but what else can hospitals nationwide do to cut their costs without compromising on patient care?
Reduce Re-Admissions
With the total cost of re-admissions running as high as $45 billion, finding ways to reduce re-admissions could lead to significant savings.
There are several things hospitals can do to reduce re-admissions >>>
Patient Education: Good patient education upon discharge can reduce readmissions by ensuring patients follow good self care routines and make good choices to support their recovery;
Multi-Agency Working: Liaising with a patient's local doctor and pharmacist means more collaborative care, better communication, and less chance of unnoticed drug reactions or other problems;
Home Care: Follow up care at the patient's home is a cost-effective way to lower the risk of readmission.
Rethink Expansion
It's all too easy for hospitals to fall into the mindset that more must surely equal better.
But more space and more staff is not necessarily the answer. Instead hospitals could consider auditing their existing practices.
This would highlight problems such as >>>
Improper record keeping;
Outdated and slow systems;
Inefficient use of space;
Practices that waste time;
Unnecessary repetitions in paperwork;
Problems related to lack of training.
Healthcare providers can address these issues in order to run departments more effectively. This saves on expensive expansion costs, and also cuts costs by increasing efficiency.
Stop Unnecessary Testing
Tests such as CT scans are costly procedures, and with reduced reimbursements on the horizon, it is in every hospital's best interests to reduce testing wherever possible.
Hospitals would be wise to audit when tests are ordered and why, to see if any cuts can be made.
Prevent Errors
Whether you are talking about administrative errors holding up the billing process or a medication error leading to a re-admission, errors are costly.
Hospitals can look to reduce errors through >>>
Better auditing;
More thorough record keeping;
Increasing cross checking of information;
Ensuring staff are well trained.
Consider Accountable Care
Accountable Care is a government program in which hospitals share responsibility for the health of elderly and disabled patients with the government. If hospital costs rise above a certain level, they may be called upon to reimburse the government.
However, if there are reduced admissions and therefore savings, hospitals share in those savings.
Accountable care may include >>>
Better patient education;
Calls or visits to ensure patients are taking their medication correctly;
Support with attending regular appointments.
There is some evidence that providing support outside the hospital can reduce admissions rates and cut costs, so Accountable Care is worth investigating for hospitals looking to reduce their costs.
While there's no doubt that the need for hospitals to cut costs is greater than ever, there are many steps hospitals can start taking right now to reduce their spending without compromising on patient care.
About The Author
Tristan Anwyn is an author who writes on subjects as diverse as health, positive thinking, best accounting software, and business.