Developing a more effective approach to vocational rehabilitation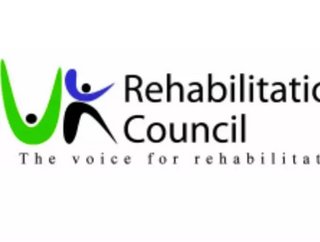 Written by Mark Baylis, UK Rehabilitation Council Vocational and clinical rehabilitation – especially getting injured and sick people back to wor...
Written by Mark Baylis, UK Rehabilitation Council
Vocational and clinical rehabilitation – especially getting injured and sick people back to work – is an area in which the UK lags behind most other economically advanced countries. Although there are many other reasons for this, key factors include rehabilitation being a lower priority within the UK's National Health Service (NHS), and a disjointed approach to the different services that help people on the journey back to independence.
The private sector is increasingly moving into the vacuum created by the low level of state provision, in terms of both funding and care provision. The insurance industry led the way with the publication in 1999 of the Rehabilitation Code, which provides a legal framework for care to begin even while the two sides are still negotiating the size of any personal injury damages. The claimant lawyer community, initially unsure of the insurers' motives, has given the initiative its wholehearted support.
Employers, meanwhile, are steadily increasing their use of rehabilitation, again using private sector providers. Many can see the advantages in terms of productivity, staff continuity and morale. Again, the insurance industry is playing an important role. Nearly all the big players in the market have embedded an element of rehabilitation into their Employers' Liability and Income Protection policies and many go so far as to offer financial incentives, in terms of lower premiums, to employers who use rehabilitation.
Despite these advances it has to be acknowledged that the uptake of rehabilitation has risen at a painfully slow rate – and this is where there is a continuing opportunity for the healthcare sector. Sickness absence costs the UK economy an estimated £16.8 billion annually, which represents direct costs of £595 per employee per day plus indirect costs of £465.
Employers, including the public sector, remain reluctant to become engaged with rehabilitation. This is partly because of regulatory and taxation obstacles, but mostly it reflects deep-seated inertia and a feeling that it is too much trouble.
Yet there are some glittering success stories. Last year, for example, Rentokil announced it had saved 30 years of absence as a result of its rehabilitation programme with the enthusiastic backing of the workforce and unions.
The UK Rehabilitation Council, an umbrella charity for organisations that support rehabilitation, has a shared interest with the private healthcare sector in seeing more employers embrace the concept. To assist the process it has produced its own standards, which are designed to help people who purchase and commission rehabilitation.   
Mark Baylis is deputy chair of the UK Rehabilitation Council, www.rehabcouncil.org.uk