Domain Therapeutics closes €2 million funding round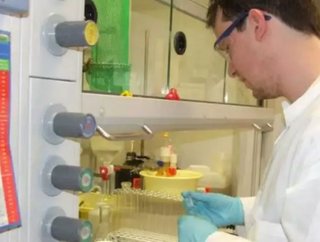 Follow @Staff_Editor_RD Domain Therapeutics, a biopharmaceutical company specialised in the research and early development of new drug candidates targe...
Domain Therapeutics, a biopharmaceutical company specialised in the research and early development of new drug candidates targeting G-Protein Coupled Receptors (GPCRs), has announced that it has completed a €2 million financing round.
Half of the funds have been provided by a new investor, Seventure Partners and the other half has been committed by another new investor, SODIV and Domain's existing shareholders - AIRFI, IP Growth, Auriga and Sam Eletr, the chairman of Domain's board.
Domain Therapeutics' business model is currently transitioning from contract research activities for the pharmaceutical industry to collaborations and strategic alliances with existing clients and new partners and it is expected that the new financing will support this evolution.
To read the latest edition of Healthcare Global, click here
During the past three years Domain has validated its innovative approach and is now strengthening its proprietary drug discovery platform DTect-All(TM) with complementary technologies to better respond to the GPCR market needs.
In addition, some 30 high-throughput screening assays targeting high-potential GPCRs will soon be added to the company's existing portfolio. Domain Therapeutics is also moving forward with its internal research programs focusing on Alzheimer's disease and depression (mGluR2 NAM), Parkinson's disease (mGluR3 PAM - supported by the Michael J. Fox Foundation) and schizophrenia (undisclosed orphan GPCR – supported by a government grant).
Sebastien Groyer of Seventure Partners explained: "Domain Therapeutics has succeeded in becoming a recognized player in GPCR drug discovery and we have been very impressed by the company's recent achievements."
"The pharmaceutical industry is increasingly externalising its R&D projects and sourcing its future drug candidates from innovative start-ups. We, therefore, believe in the success of Domain Therapeutics' model and are delighted today to join the company as it embarks on another phase of strong value creation."
The market for GPCRs is the largest in terms of current therapeutic targets, accounting for over 40 percent of market drugs and represents annual sales of more than US$40 billion. However, the therapeutic potential of this receptor family still remains very significant and largely underexploited, since drugs acting on GPCRs address only fifteen percent of this class of therapeutic targets.
 "We are very pleased with the confidence placed in the company by our new investors and are very grateful to our historic shareholders for renewing their support," declared Domain Therapeutics' Chief Executive Officer (CEO), Pascal Neuville.
"After breaking even financially two years ago, thanks to our contract research business, this injection of capital will be dedicated to accelerating the transition towards the next step of value creation and will enable the company to stay at the forefront of GPCR drug discovery," the CEO continued.