Driving savings and efficiency in healthcare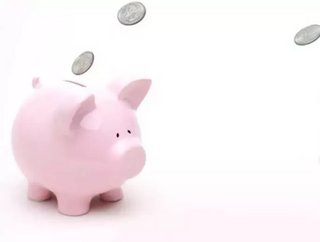 Written by Lindsey Sutherland – Director of IT, Newton Europe The information needed to yield necessary cost savings within the healthcare sector...
Written by Lindsey Sutherland – Director of IT, Newton Europe
The information needed to yield necessary cost savings within the healthcare sector already exists, stored in one or more systems within healthcare organisations.
Yet the power of this information (when it is used in the right way) is often unknown or underestimated and all it requires is joined up thinking and visibility in order to significantly boost operational efficiency and lower spend.
With £20 billion of savings to be made over the next four years, the NHS is under increasing pressure to deliver more for less, but the successful use of IT could be the key to overcoming this challenge.
Currently a range of IT systems are available to the healthcare industry. Newton Europe has delivered more than 60 successful improvement projects to the NHS in the last three years alone and the development of purpose-built new systems has played a key role in the projects' success, particularly across operating theatres and clinics.
Typical annual financial benefits can range from £750,000 to £2 million per NHS Trust in the UK, generated through a number of routes including increased case volume, decreased volume outsourced, cost reductions and a decreased length of stay.
Highly-customised information systems are emerging to play an increasingly important part in the project because they bring to light – in visual terms – information including theatres not in use, consultants' timetables, lost time causes and length of stay opportunities.
This allows areas for improvement to be identified and addressed as well as subsequent improvements to be measured in an accessible and uncomplicated manner – in a manner of which no other systems are currently capable.
Every Trust has a different mix of standard systems, which is why off-the-shelf packages that must be configurable to cope with every possible permutation are less effective.
A comprehensive suite of IT tools was recently created for a London Trust – which at start of the project was maintaining theatre records using a paper-based system.
The new system allowed for touchscreen entry of operating progress in theatres that feed straight into a tracker to show live progress and performance – a real cornerstone of the Trust-wide programme to deliver tangible improvements.
A speciality within a Northampton NHS Trust was experiencing difficulty meeting the 18-week patient pathway given the existing capacity of its operating theatres. An increase in utilisation of eight percent was therefore required to meet government targets and to reach sufficient capacity to perform additional operations, making cost savings of £243,000 additional profit for the Trust.
Working collectively with the management team, secretaries and booking clerks, we focused on ensuring that operating theatre lists were appropriately booked and that cancellations were reduced.
The systems have consistently delivered between 10 and 50 percent improvement in the key performance measures, on average representing around a six-month return on investment.
A key component in more recent cost efficiency projects has been the Newton PasPlus healthcare process system, developed as a solution to maximise the productivity of vital A&E, theatre and outpatient facilities.
The advanced reporting tools give high level reporting covering all the individual operational areas covered by Newton systems.
Building on visibility, reporting and developing training to ensure cost benefits can be sustained as best possible and, importantly to improve the standard of patient care as a result of better information available, more predictable waiting times, less cancellations and shorter waiting lists.
We are already seeing evidence that cost pressures are leading to salami-slicing of services and staff, which invariably has a negative impact on an NHS organisation, reducing income or leaving remaining staff to do more.
However, from working with NHS Trusts across the UK, it is clear that blindly applying cuts will simply not be enough to cope with the increased demand without an increase in funding.
The NHS should now be intelligently targeting areas to improve quality and efficiency while squeezing out cost to drive the required efficiencies now being realised across the private sector.
Well designed, developed and implemented IT systems will deliver real, measurable and sustainable savings to key areas of all NHS Trusts as well as helping to deliver a better, more responsive NHS designed to meet 21st century demand. 
Newton Europe is an operational efficiency specialist, delivering business intelligence and operational efficiency programmes to the healthcare sector.
Our magazine is now available on the iPad. Click here to download it.