Growing pains: delivering the new NHS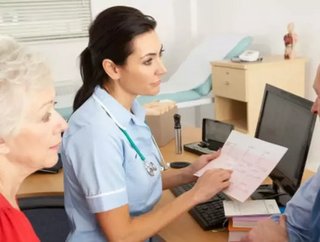 By Duncan Hancox The healthcare sector faces some enormous and wide-reaching challenges in the years ahead. A rapidly ageing population (the so-called...
By Duncan Hancox
The healthcare sector faces some enormous and wide-reaching challenges in the years ahead.  A rapidly ageing population (the so-called "demographic timebomb"), increasing costs of new drugs and treatments, coupled with rising expectations of the kind of services patients expect all combine to place unprecedented demands on a system founded in 1945. 
In response, and backed by legislation to support it, the NHS is undergoing the largest transformation in its history, with many organizations being dissolved and replaced by new or enhanced existing bodies, as well as systemic alterations to the way care is commissioned and provided.  While those working in the sector have not universally welcomed such wide-ranging reforms, they are necessary given the challenges; while estimates vary, the continued cost inflation in health could see the sector become bankrupt at some point in the next twenty years unless changes are made.  Financially, the gap between available funding and the anticipated cost of maintaining service provision is expected to reach $30 billion by 2021 if nothing is done.  Yet alongside this cost pressure, expectations amongst patients about the quality of care and the services they receive continue to rise.
In this context, and six months into this program of change, we wanted to track how well the sector was coping with the transformational overhaul.  Moorhouse commissioned interviews with over 150 senior health sector leaders - providers, commissioners and regulators - across both clinical and operational roles.
The results, as one would expect so soon into such wholesale change, reveal some significant tensions. Our report summarizing these findings, "Fit for the future?", shows that forty per cent of senior leaders believe the health sector is now worse equipped than before to deliver value-for-money and cost reductions.
Only four out of ten leaders (42 percent) are optimistic about the ability of the sector to deliver high quality and cost-effective care over the next five to ten years.  In fact, one in five (21 percent) believe patient care has deteriorated over the past year.  Fewer than 30% see that these changes have had a positive impact on efficiency savings and most do not think the health sector is better equipped to tackle the challenges ahead.
Clearly, many are struggling with the transformation required of them.  But the results also highlight three key areas where healthcare leaders have an opportunity to help enable change, and create a better functioning healthcare sector – namely, in their organizations' vision, collaboration and change capability.
Firstly, there is a significant lack of a clearly communicated vision in many of the organizations we spoke to.  In the survey, only a quarter of respondents see a vision in place for their organization over the next three to five years.  Only a third (34%) of the sample feel that their organizations' new role in the sector has been very well or extremely well defined.
These numbers matter.  With so many new organizations and unfamiliar new relationships in place, it is imperative that each part of the whole knows and understands its remit.  What does the new sector landscape mean for how providers deliver services?  What are the implications for how these services are commissioned?  How should regulators act to facilitate the development of a high quality, sustainable sector?  Furthermore, a compelling vision is needed not just for the constituent parts, but also for the sector as a whole.
This may sound like well-worn good change management practice, but this anxiety around the purpose and objectives of an organization has a significant impact on its performance.  For example, how are operational managers going to be able to plan and budget for services to deliver on this vision and purpose if they do not understand what it is?  Taking the time – however counterintuitive it may feel – to accurately define and then communicate the vision of the organization will be beneficial in due course in terms of efficient allocation of resources.
The survey indicates that senior healthcare staff are feeling less motivated than they did 12 months ago, and they report that less than 50% of their staff are coping with the level of complexity and change.  Clarifying the purpose and vision of the organization is one way to help everyone pull together towards a common goal, and may help avoid a motivational slump across the sector.
Furthermore, organisations are more dependent on others within the sector to deliver on their objectives or services than ever before.  If individual organizations are well run but sit within a failing health sector, they too will eventually fail.  Any apprehension an organization has about its own purpose will reduce its ability to work collaboratively with others. The survey found that interdependencies between partner bodies are currently being poorly managed, with 45 percent of respondents saying this is not done effectively. This uncertainty around how to cooperate across the sector is diminishing organizations' ability to deliver joined up solutions to address the unprecedented challenges they face.
Encouragingly, there are signs that some organization are collaborating in this new configuration.  For example, Monitor, with its expanded responsibilities, and the newly established NHS Trust Development Authority are working closely to support the development of well-governed providers of NHS-funded services, and an expansion in the numbers of Foundation Trusts in the sector.
This kind of activity is vital; those organisations that cannot wholly identify their remit and build functional relationships with other bodies in the sector may find their work superseded by others, and themselves redundant.  Survey respondents identified an expected increase in M&A activity and a future reduction in the number of organisations (both providers and commissioners) within the sector.  It may be a case of collaborate, or die.  As the need for efficiency savings continue to be pushed, many NHS and Foundation Trusts which are borderline viable must consider radical system redesign, including partnerships with other Trusts and aggregation of certain services; otherwise they will face an uncertain future as they become financially unsustainable.  The new regulatory framework has a provision to allow unviable organisations to fail, and to transfer services to higher performing neighbours.
Finally, the research shows that organizations are struggling to implement change.  To some extent, this is a surprise given that the health sector is no stranger to change.  But there are indications that staff – especially those at the frontline – are fatigued by this, and the overriding culture of the sector may hinder progress.  Only 15 percent of survey respondents believe that the sector's culture even slightly encourages change.  This is a problem.  Our research amongst non-health organisations in both the public and private spheres shows a clear link between those who rate themselves as "pro-change" and high performance.  Those organisations that see change as an everyday activity, rather than a one-off project undertaken every few years, perform better, and it would be an error to assume that a mildly modified business-as-usual mindset is all that is required to do this.
Leaders can improve this by looking at the capability for change in their organization.  What skills does the workforce have to deliver change, and how experienced are senior leaders at managing it?  What differences are there between what workers are able to do, and what actually needs to be achieved?  Identifying these change gaps will help clarify where new expertise or external resource needs to be brought in to support the business.  In the survey, only 28 percent are very confident that they currently possess the capability they need within their organisation to deliver the necessary change to achieve their strategic goals.  And even if the right skills were in place, more than two thirds of respondents believed their resources were not currently aligned to delivering their strategy.  Almost half do not see their organisation as sufficiently agile to adjust the scope of these resources, hinting at infrastructure and cultural barriers.
This change-averse culture problem is felt to be more pressing at a level of staff just below the Board (and reporting directly into it) than at Board level itself, although even at Board level the issue is recognized.  Well over a third (39%) of Board members believe the culture of the sector encourages change, compared with only 7 percent of non-Board members.  What are the people closer to the frontline seeing that the Board are not?
These issues are significant, although they should come as no surprise given the size and nature of the revolution the sector is undergoing.  At this critical juncture, leaders in the NHS and wider healthcare sector should consider the problems they have themselves identified in our survey.  If they do not, the journey towards more patient-centred care, improved outcomes and efficiency, and greater accountability for commissioning will be a longer and more difficult one than it needs to be.  Change on this vast scale is never going to be easy, but the early recognition of the challenges it presents will help enable the better direction of resources to help organizations define and deliver their future state.