Healthcare insurance premiums depend of these six industry trends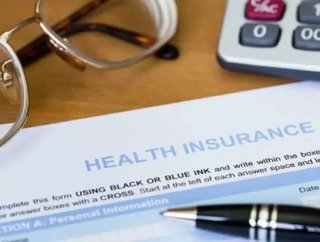 Written by Jane A. 1. Transparency Forbes brings out that "Access to high quality information to make informed decisions is unfortunately still...
Written by Jane A.
Forbes brings out that "Access to high quality information to make informed decisions is unfortunately still in its infancy." This means that healthcare consumers, whether they're looking at coverage or treatment options, face a tangled web of fees and options that leaves them confused and so stressed that they could blame healthcare for some of their health problems.
That ugly situation, however, is on the verge of change as companies work to build systems that present straightforward information about costs and coverage to patients. New systems are also likely to give more options to patients for where they go to receive specialized treatments.
It seems that, in general, people care about people and companies care about money. However, for health insurance companies, caring about money means caring about people. Healthier people cost less for insurance companies than those with preventable and expensive conditions.
Hence, companies will eventually offer lower premiums to people who demonstrate a health-conscious attitude in their daily lives. They can demonstrate such awareness by using mobile apps to track their behaviors and overall health.
Imagine a place where consumers can connect with healthcare providers, view fitness data, track the progress of their health, and get new ideas on how to stay healthy. Such all-in-one portals are likely soon to become the norm. This easy access to information will empower people to take greater responsibility for their own health.
This next trend doesn't receive a lot of attention because it doesn't directly impact patients, but anyone interested in healthcare developments should know about it. Wisegeek.com defines healthcare informatics as a discipline that "combines the fields of information technology and health to develop the systems required to…advance clinical workflow, and improve the security of the healthcare system."
The benefits of greater efficiency for healthcare providers will transfer to consumers, making the advancement of informatics one of the most exciting healthcare trends. People who choose careers in healthcare informatics will find themselves more in demand than ever before.
You can expect to see health coaches playing a larger role in clinics and in patients' lives. What does a health coach do? A health coach isn't the kind of nurse who chides someone for smoking before quickly moving on. A coach is there to listen, getting to know patients on a personal level in order to motivate and inspire. The coach also communicates with doctors and nurses to let them know of any issues that they might need to take into account as they arrange for a patient's care.
A health coach doesn't necessarily need a medical degree. The key traits of a coach involve interpersonal skills and a real desire to see someone succeed in taking charge of their own health. The personal aspects of this arrangement make the coaching system one of the key trends in healthcare.
A healthy employee is a more productive one, and productive employees cost an employer less money. Therefore, the trend of employers offering incentives to employees who have healthy habits emerges. The incentives can include anything from deeper discounts on company merchandise to more paid days off to engage in wellness activities. Companies also give free tools to employees, including pedometers and free subscriptions to wellness websites.
Workers who don't meet minimum health standards may face penalties such as higher premiums. Some companies even refuse to hire people with health issues. Alaska Airlines, for example, doesn't hire people who test positive for nicotine.
As more businesses latch onto the benefits of health promotion programs, they're likely to adopt standards like the ones outlined in this paper by the Partnership for Prevention.
Most of the above trends point to one bigger, overall trend — that of empowering healthcare consumers to take greater responsibility for their own wellness. As people embrace this exciting changes, expect to see a healthier, more informed population.