This is how to avoid a global superbug pandemic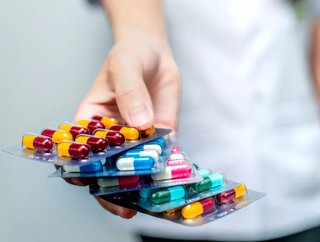 Oliver Schacht, CEO of OpGen, explains what we need to do to prevent an antibiotic resistance pandemic - which could be even deadlier than COVID-19.
COVID-19 is not in the rear view mirror yet, but we are fast approaching another devastating global public health crisis - antimicrobial resistance (AMR). Antibiotic overuse is a major culprit, with global consumption up 39% from 2000-2015.
This overuse is compounded by other factors including lack of education on infection control practices, inadequate access to testing and outbreak monitoring technologies, and insufficient data sharing policies. A dedicated, global response is required to address all of these shortcomings. 
The WHO is one of several organisations sounding the alarm bell. Antimicrobial  resistance has the potential to be even more deadly than COVID-19. It's high time to take bold action to prevent the next global pandemic from spiralling out of control. 
1. Consistent communication
The easiest way to decrease infection rates is through public education around preventing transmission. In countries with particularly high rates of AMR, transmission rates are often higher than antibiotic prescription rates, suggesting that this can be attributed to poor infection control practices.
Antimicrobial stewardship programmes have shown success in lowering both AMR rates and the financial burden of drug resistance. Healthcare leaders must provide consistency in best-practices, goals and accountability across hospital systems and regions, to ensure all facilities are equipped to deal with outbreak threats and provide informed patient care.
Developing more stringent stewardship practices and messaging will not be enough however. Think back to the early days of the COVID-19 pandemic: reminders about handwashing, mask-wearing and social distancing were everywhere.
Now that people are starting to travel again, AMR is poised to become even more of a global threat - a recent study in Genome Medicine found a significant increase in the abundance and diversity of AMR genes in travellers after international trips.
Resistance genes can be carried across countries and continents unknowingly. It's even more important for all nations around the globe to come together to promote consistent messaging on infection control, curbing the spread of these global pathogens. 
2. Increase investment in testing and surveillance 
Broader, rapid testing panels make stewardship programmes more impactful. Available molecular polymerase chain reaction (PCR) tests deliver actionable, multiplexed, detailed and in fact revolutionary results that inform doctors' treatment decisions.
These tests can identify many known resistance markers and pathogens simultaneously, and should be included into the standard of care whenever a severe infectious disease is suspected. The challenge is ensuring there is widespread access to these technologies. There are still many medical settings where antibiotics are administered empirically while doctors wait days for the results of conventional culture testing. During this time, resistant bacteria or fungi could be exacerbated by antibiotics. 
Rapid molecular diagnostic panels must be put into the hands of more healthcare facilities, regardless of their location, size or patient demographics. This means increasing investments in the research and development of these technologies. With many investors de-prioritising new antibiotic development, the opportunity to support cutting-edge diagnostics is more lucrative than ever. Further, these testing panels must be prioritised by regulatory bodies, and granted accelerated review processes to further expedite their availability.  
3. Promote broader data sharing and collaboration  
Technologies that can deliver deeper insights into patient cases and outbreaks also require increased attention from investors, researchers and healthcare administrators. Cloud-based AMR surveillance platforms are being piloted around the world, gathering test results and patient data into shared databases for aggregation and analysis against data sets from other facilities.
These efforts must also be extended into low- and middle-income countries, where AMR outbreaks could originate and spread virtually unchecked. AMR prediction from whole genome sequencing data (WGS) is an emerging solution that offers potential. A recent study published in Frontiers in Cellular and Infection Microbiology detailed best-practices for using artificial intelligence (AI) to predict AMR from WGS models. By using a prediction model combination technique suitable for small data sets, researchers were able to improve the average specificity and sensitivity of the individual models.
AI and machine-learning models could help improve outbreak response and facilitate the adoption of surveillance technologies in more parts of the world. These are crucial steps to create a truly global, collaborative infrastructure and save lives in the fight against AMR. 
4. Work toward equitable access 
A truly global approach is one that is also equitable. All of the above actions need to be collaborative, involving NGOs, multilateral organisations such as the G20, medical industry groups, global governments, frontline healthcare workers, and the patients themselves.
To reform our current approach to life-threatening infectious diseases, everyone must step up. This means introducing more accessible education programmes, opening up access to rapid testing, AMR surveillance and data-sharing technologies, and redirecting funding into these areas. 
The threat of an antimicrobial resistance pandemic is global, imminent and indiscriminate. To counter this, we must cross physical and cultural barriers before it's too late.