How healthcare insurance affects medical care in emergency rooms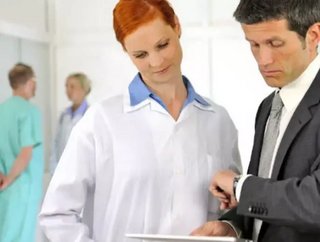 Health Insurance and the ER A hospital's emergency room is sometimes a scary place, especially when patients with critical conditions don't hav...
Health Insurance and the ER
A hospital's emergency room is sometimes a scary place, especially when patients with critical conditions don't have the proper health insurance coverage.
There are a number of questions that arise when uninsured patients arrive at the ER in need of costly medical attention.
In order to help answer those questions, here are just a few ways hospitals handle patients who don't have health insurance coverage:
No One is Turned Away
For uninsured patients in need of medical attention that requires an emergency room visit, ERs by law cannot turn away those in need of care.
In 1986, the government passed the Emergency Medical Treatment and Labor Act, which requires all emergency rooms in the United States to treat anyone who walks in.
In other words, if a patient is truly in a life or death medical situation, the ER is the best place to seek treatment, whether the patient is insured or not. Financial repercussions will follow, but money should never come before health and uninsured patients should never avoid the ER due to cost.
Charity Care
Another option for ERs handling uninsured patients is to recommend they apply for charity care. Also known as uncompensated health care, uninsured patients can apply to have their medical bills reduced or completely covered through participating hospitals.
Many hospitals nationwide participate in charity care programs, but the availability of charity care does depend on the patient's situation.
When it comes to how life changes impact health insurance, everything from job loss to divorce can create financial setbacks, but uninsured patients with low incomes can still get the care they need when hospitals participate in charity care programs.  
Negotiated Rates and Regular Payments
Hospitals don't like turning patient accounts over to collection agencies in order to receive payment for their services.
Because of this, hospitals suggest that financially unprepared patients negotiate their ER costs with the hospital's billing department before letting their account go delinquent. Most hospitals are willing to reduce patients' medical bills as opposed to turning them over to collections.
Likewise, many hospitals also offer payment plans for those uninsured patients who are unable to cover their medical costs upfront.
Depending on the costs involved, hospitals are more than willing to work with patients by setting up monthly payment plans as long as patients make regular payments until the balance is paid off.
Urgent Care Clinics
In some cases, patients rush to the ER under the impression they need immediate attention when they actually don't.
If the emergency room staff and technicians decide a patient isn't in need of immediate medical attention, they can redirect them to the nearest walk-in clinic.
Although the ER can't turn away the patient, they can suggest that the patient seek attention at a walk-in clinic to avoid the high hospital fees, which is extremely beneficial advice for the uninsured.
Walk-in clinics and urgent care clinics can handle a wide range of medical issues like lacerations that require stitches, sprains and strains, minor allergic reactions, and minor burns.
But if the patient is experiencing signs of a heart attack, stroke, severe shortness of breath, poisoning, gunshot or stab wounds, or head trauma, the ER is definitely necessary.
When it comes to health insurance and the ER, there are plenty of options for the uninsured when visiting the emergency room.
About the Author
Adam Groff is a freelance writer and creator of content. He writes on a variety of topics including social media and personal health.