HUYA Bioscience inks strategic pact with Tianjin Research Center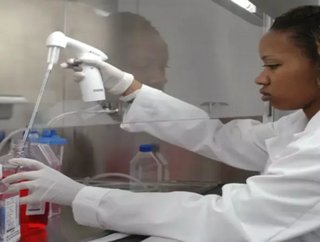 HUYA Bioscience International has signed a strategic partnership with one of Chinas leading research organizations namely Tianjin Research Center of Ba...
HUYA Bioscience International has signed a strategic partnership with one of China's leading research organizations namely Tianjin Research Center of Basic Medical Sciences (TJRCBMS). This company is an international leader in accelerating the global development of China's pharmaceutical innovations.
This new partnership with TJRCBMS will focus on the innovations coming out of this newly formed institution that will meet the critical global pharmaceutical pipeline needs.  
TJRCBMS is a non-profit research institution founded by the municipal government of Tianjin. Its mission is to be on the global biomedical research frontiers and serve China's strategic development needs.
Since its opening in 2005, TJRCBMS has recruited high-caliber principal investigators from China as well from abroad to set up laboratories and conduct cutting-edge research in areas like the translational cancer biology, neural information processing, and gene therapy.
The new partnership between HUYA and TJRCBMS will enable both parties to collaborate and promote new drug development in China and worldwide.  
TJRCVMS will also be able to consult with HUYA's team of experts in the globalization and drug development. In turn, HUYA will also have the opportunity to evaluate certain research and development projects conducted at TJRCBMS and also provide the support and assistance as needed.
Clement Gingras, HUYA's Chief Technical Officer and COO, China said, "Working with Tianjin Research Centre of Basic Medical Sciences puts us at the cutting edge of biomedical research in China." Mr. Gingras also said, "We are very excited about this opportunity and look forward to fruitful collaborations in the years to come."
Professor Ning Zhang, the Director for TJRCBMS also expressed his optimism about this new partnership and said, "HUYA can provide their expertise on pharmaceutical development to help accelerate the global reach of our innovative research."
HUYA is the first company to have recognized the potential of China to help meet the global demand for new pre clinical and clinical stage compounds. Its strategy is to facilitate and promote global development and commercialization of new drug compounds originating in China. The company is jointly headquartered in Shanghai and SanDiego in California.