Investing in your company's infrastructure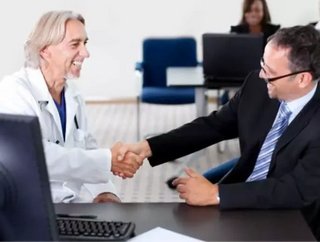 Written by Ronald Scheib MD Choosing the Independently Healthy Way More than 25 years ago, physicians told Dan Kanouse, president of a leadership cons...
Written by Ronald Scheib MD
Choosing the Independently Healthy Way
More than 25 years ago, physicians told Dan Kanouse, president of a leadership consulting firm in Pennsylvania named Take Charge, that his heart was in bad shape.  The health professionals he spoke to recommended coronary bypass surgery.
Instead, Mr. Kanouse took charge of his own life and flew to Florida for an intense educational session on heart-healthy living at the Pritikin Longevity Center.  He revamped his eating habits and started exercising daily.  The results were quick – and phenomenal.  Within three weeks, his cholesterol levels, blood pressure and blood glucose had plummeted to normal levels. 
Today, at age 76, he's still in great shape – biking and walking daily, working at his firm part-time and still eating the way Pritikin taught him – a diet high in fruits, vegetables, and whole grains, and very low in salt, saturated fats and sugars. 
And he never needed that bypass surgery.
"Pritikin saved my life," observes Mr. Kanouse.  "I fly back for a refresher retreat every couple of years, and while there, I see plenty of other people who run their own companies and send their employees to Pritikin.  We all feel the same way.  One of the best ways to make sure a company succeeds is to establish a wellness program like Pritikin that helps prevent chronic diseases.  If you don't, the costs can be devastating."
Choosing to Invest in Your Biggest Asset: Your Employees
Research concurs.  In 2010 alone, the cost of cardiovascular disease in the U.S. was about $444 billion, according to the Centers for Disease Control and Prevention.[1]  That includes costs for treatment of heart conditions, stroke, peripheral artery disease, and high blood pressure.
A large 2011 Gallup poll[2] found that full-time workers in the U.S. who are overweight and have other chronic health conditions, like high blood pressure or heart disease, miss an estimated 450 million additional days of work each year compared with healthy workers – resulting in an estimated cost of $153 billion in lost productivity annually.
Over the past two decades, researchers have also documented the tremendous benefits realized by corporate efforts to reduce risk factors like hypertension, excess weight, tobacco smoking, and high cholesterol.  Here are highlights:
·         In a review of 19 studies on employee health, scientists concluded that each dollar invested in health promotion programs nets a return of $3 to $6 over a two- to five-year period.[3]
·         A review of 72 studies found an average corporate wellness return on investment of $3.48 when considering health care costs alone; $5.82 per $1 when examining absenteeism, and $4.30 when both outcomes are considered.[4]
·         Researchers found that after just one year of adopting health/fitness habits, employees cut their average number of sick days in half.[5]
·         In another study, researchers placed 185 workers and their spouses in a cardiac rehabilitation program, similar to the one taught at the Pritikin Longevity Center.  Of those who were classified as high risk at the start of the study (based on body fat, blood pressure, cholesterol levels, and other biomarkers), nearly 60% were converted to low-risk status by the end of the six-month program.  Furthermore, medical claim costs had declined by $1,421 per participant compared with the previous year.  A control group showed no such improvements.  The researchers concluded that every dollar invested in the intervention yielded $6 in health care savings.[6]
At the Pritikin Longevity Center in Miami, Florida, where corporate wellness retreats have been conducted for the past 35 years, services include executive physicals focused on cardiovascular health as well as 3-day, 1-week, and 2-week healthy living education programs.  All are taught by Pritikin's faculty of board-certified physicians, registered dietitians, exercise physiologists, psychologists and chefs.
The program includes:
Healthy Gourmet Dining. Five bountiful meals and snacks served daily.  Guests enjoy season-fresh foods such as tropical fruit, as well as entrees like grilled bison, pasta primavera and seared salmon.
Healthy Cooking Workshops.  Pritikin's award-winning chefs teach topics such asBreakfast Tips, Lunch in Minutes, Eating On the Go and Gourmet Entertaining.
Customized Fitness Program.  University-degree holding exercise physiologists train guests in cardio/fat burning, strength training, and flexibility, plus electives such as aqua-aerobics, spinning, and yoga.
Education in Healthy Lifestyle Change.  Guests attend 3 to 5 seminars daily.  Topics include Revitalizing Your Heart, Eating Well in the Real World, Managing Stress, Reversing Diabetes  and Healthy Blood Pressure For Life.
More than 100 studies published in peer-reviewed medical journals over the past three decades have documented the Pritikin Program's ability to:
·         Reduce key cardiac risk factors like LDL cholesterol, triglycerides, and chronic inflammation[7]
·         Lower blood pressure and eliminate or reduce the need for blood pressure pills[8]
·         Lower blood glucose among individuals with diabetes and eliminate or reduce drug usage[9]
·         Shed excess weight[10]
So strong is Pritikin's scientific efficacy, that its in-residence programs are now covered by Medicare. Outpatient programs are currently being set up in cardiac rehabilitation facilitates nationwide.
"It's all about managing your greatest asset – your health and that of your employees," says Pritikin alumnus Dan Kanouse.  "Investing in corporate wellness retreats at an institution like Pritikin is one of the smartest investments you could ever make."