John Von Benecke, Locate Bio CEO, on orthopaedic healthcare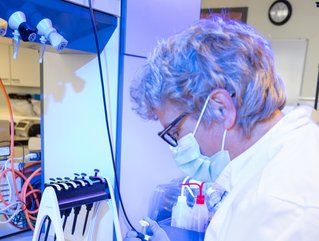 John Von Benecke, CEO of regenerative MedTech company Locate Bio, explores orthopaedic care and building a coordinated approach to healthcare funding
By 2030, the global orthobiologics market is expected to reach a value of US$12.7bn, according to Market Research Future (MRFR), and is a field of medical technology with high growth potential for its role in revolutionising orthopaedic care.
The growth of the ageing population globally, along with increasing numbers of patients suffering from debilitating orthopaedic conditions are just some of the factors driving researchers to focus on finding new regenerative treatments to help with the healing of broken bones, tendons, injured muscles, joints, and ligaments to enable a faster recovery and reduce the risk of further health issues.
It's a promising sector that's primed for exponential growth, but what are the challenges and opportunities facing MedTech companies in this field when it comes to raising capital on home soil to support the cost of biologics-based innovation and ongoing research? What room is there for the market to be disrupted with treatments that could provide surgeons with better orthobiologic choices to improve patient care?
John Von Benecke, CEO of Locate Bio – a regenerative MedTech company that specialises in orthobiologic research and development – backed by growth capital investors BGF and Mercia Asset Management, shares his insight.
"Orthobiologics are typically defined as products used by surgeons to help musculoskeletal injuries heal," says Von Benecke. "Bone is the second most common transplant tissue after blood, and the first use of a synthetic bone graft substitute – calcium sulphate – was in 1892. Over the last century, our understanding of biomaterials has advanced significantly, and the range of products used across joint replacement, trauma, sports medicine, and spinal care today is vast.
"Modern biomaterials have moved well beyond early bioinert materials and now have nanoscale, instructive features on their surface, which can influence the body's healing response at a cellular level."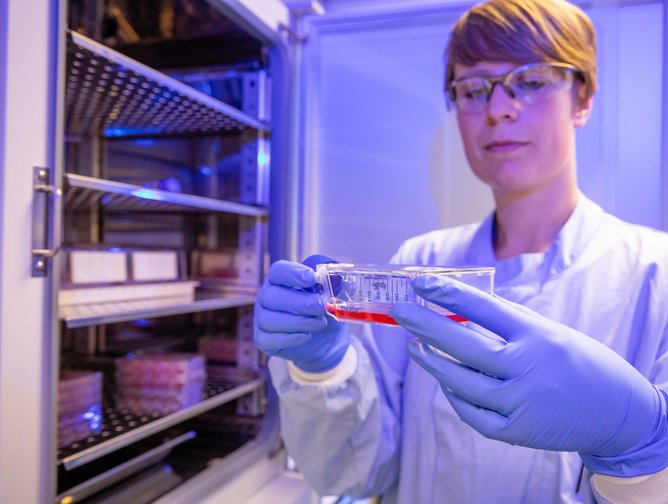 The hidden cost of fragility and orthopaedic care
Musculoskeletal conditions can have a devastating impact on patients – significantly limiting mobility and dexterity, which can lead to loss of income and reduced ability to participate actively in society. Von Benecke knows that this reduced functionality can lead to isolation and increased fragility which have both been associated with higher mortality.
"Because of population growth and ageing, the number of people living with musculoskeletal conditions and associated functional limitations is rapidly increasing. In fact, the World Health Organisation states that approximately 1.7bn people have musculoskeletal conditions worldwide. It is the leading contributor to global disability, with lower back pain being the single leading cause of disability in 160 countries.
"There's an interesting dynamic around fragility – it's an area that's often overlooked but, in many cases, fragility is the catalyst to other significant health issues that can develop in patients, which has a downstream effect on health and social care systems if early action is not taken. The key to breaking this cycle is to solve musculoskeletal conditions early in order to keep people active for longer, improve their quality of life and reduce the risk of other health issues developing."
The healthcare sector has tremendous potential to restore quality of life for patients suffering from musculoskeletal conditions and is where research and development in orthobiologics is actively contributing to bringing ground-breaking regenerative products to market.
The disruptor in the healthcare sector and pharma field
Locate Bio's products are built on two core competencies: Instructive Tissue Scaffolds and Programmed Drug Release.
"Our lead product in development, LDGraft, is a next-generation therapeutic protein for treating chronic, debilitating lower back pain to restore function and rehabilitate lives. LDGraft uses a powerful protein called rhBMP-2 to drive cell differentiation and bone formation. rhBMP-2 is the most studied growth factor in bone grafting and has the highest reported fusion rates from a pivotal clinical study.
"We are currently working on a next generation of rhBMP-2 product; the core differentiator between LDGraft and others comes from our tightly controlled release of the rhBMP-2 over several weeks. We feel this is important to reduce the consequent risks of associated drug-burst related side effects.
"The data from our latest study is starting to show that even at quite high therapeutic doses, we don't have the reported side effects that the alternative surface attachment method has, because of the controlled release. The results are extremely promising and with this data we can progress to the next stage of development for LDGraft, which will be preparing for our first human clinical study, starting in 2023."
A co-ordinated approach to healthcare funding
Earlier this year Locate Bio attended the North American Spine Society's annual meeting where they saw significant international interest from surgeons and other medical corporations, solidifying our view that LDGraft is in a class of its own.
However, to reach the next stage of clinical trials requires further fundraising. The funding environment is particularly tough right now, with the pressures on the global economy impacting investors' appetite for perceived risk.
"In the UK generally, there are a lot of early-stage grants, but these can never really get advanced medicines to the critical mass that's required to bring products to market," says Von Benecke. "This is also the case in MedTech sectors such as orthobiologics, where combination drug-device products require sizeable investment to fund the necessary clinical studies.
"In my own experience, there seems to be a missed opportunity between the UK's Government and its universities when it comes to supporting advanced healthcare science with progressive, long-term funding pathways to ensure products can be developed and tested in the UK.
"The UK's investment community also has an important role to play in shaping a co-ordinated, long-term industrial strategy that creates opportunities for advanced medicines, which would drive further growth, innovation and returns for UK Plc. We have world-leading universities producing ground-breaking science – it should therefore be a natural place for us to create world-leading ecosystems where even more revolutionary UK-developed products can offer solutions to some of the greatest pressures facing healthcare systems around the world.
"The combined investment into Locate Bio from BGF and Mercia Asset Management has been transformational for our business, which started at the University of Nottingham's School of Pharmacy. Gaining the support of well-networked and experienced funding partners has been key to accelerating the development of our regenerative orthobiologic products, where each stage of our clinical development requires its own subsequent funding round.
"Indeed, the success of our fundraising to date has helped us move closer towards key clinical and regulatory milestones and will help scale our business over the next few years."
Locate Bio hopes that this pathway is a route that other companies in the life sciences sector can take advantage of.
"Unlocking this growth is, in my view, the most effective way of getting your products into the hands of those that need them most," concludes Von Benecke.