Measured Movement: Pharmaceuticals & Control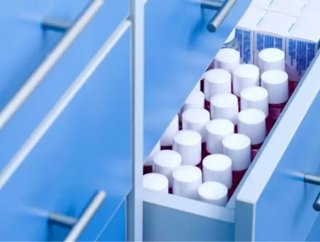 Written by ShuktiSarma Read this article in the July Edition of Healthcare Global magazine Probably in no other sector is the function of a moderator...
Written by Shukti Sarma
Read this article in the July Edition of Healthcare Global magazine
Probably in no other sector is the function of a moderator more important than in healthcare. The pharmaceutical industry is heavily regulated by several organizations and authorities, which ensure that all health and safety standards are met. It is as important to ensure safety and efficiency in the supply chain; it's vital for maintaining the quality of drugs. When it comes to life and death; we can never be too careful.
Keeping Up With The Flow
The importance of an efficient supply chain cannot be overstated, but in case of healthcare, it is a crucial point. Imagine a hospital that is unable to provide someone with a life-saving drug. Ensuring a smooth flow is a responsibility that is shared by all stakeholders - the company, the hospital, the doctor and the government.
It is evident that the doctors and the hospitals ensure that they have the requisite stock and have their suppliers in order in order to ensure that their patients get the service and drugs they deserve. But it is also equally important for the pharmaceutical company to keep a close eye on their supply chain, because it is not just a matter of brand reputation and business. There are other dangers that pose a serious threat.
Steering Clear Of Harm
According to a recent Forbes report, the Food and Drugs Authority (FDA) has seen an alarming spike in number of cases involving counterfeit prescription drugs. The report says that FDA's Office of Criminal Investigation opened 72 new cases in 2010, up from just six a decade earlier. FDA's documents reveal that thousands of American customers have been sold fake drugs like Viagra, Xanax, Vicodin, flu medications and even cancer drugs.
This instance alone is enough to set alarm bells ringing. When the supply chain is compromised, not only are the goodwill and the business of the company at risk, but also countless lives are affected.
It is thus, important for the company to be vigilant, and more important for the government and the authorities to monitor the supply chain. Various illegal drug traders and manufacturers, who inject harmful and lethal medicines into the system, target the national and international supply chain. There is also ample scope for drug theft; which opens the doors for black marketers.
Lack of security and efficiency in the pharmaceutical supply chain has the worst effects in developing and poor countries, where drug smuggling and counterfeit selling is rampant. Despite the best efforts of government and public bodies, banned, harmful and fake drugs are sold to millions of patients in developing countries. This is most rampant in areas where literacy rates are low and poverty rates are high. Many hospitals and service providers willingly participate in these illegal operations, while lack of knowledge or adequate surveillance on part of government authorities allow this harmful trade to flourish. Many multi national companies have been accused of dumping their rejected, defective or banned drugs in developing countries.
In 2012, the Central Drugs Standard Control Organisation of India detected numerous drugs which were being sold and prescribed by Indian doctors; but which were banned in many other countries. Following the startling revelation, the government has reportedly decided that such drugs; which are banned in US, UK, Canada, Japan, European Union or Australia, will not be sold in India as well.
Obstacles & Roadblocks
It is sad indeed that despite our best efforts, counterfeits keep on slipping into the system. It is not that there are any dearth of laws to regulate the flow of drugs within a state or internationally, but lack of uniformity and the contradictory nature of these legislations provide enough loopholes for illegal traders to infect the system. This is an issue that needs to be solved through mutual understanding and cooperation between states and countries.
On the other hand, ensuring security and efficiency in the supply chain is an extremely difficult task, and it is next to keep track of all medicines being sold in retail or wholesale form. The pharmaceutical industry supports the development of track-and-trace systems; which use encoded data to quickly provide a drug product's vital information. These systems can trace drugs through product information such as the drug's strength and expiration date, lot number, and serial number.
While the technology may be available, but most government bodies; including the FDA in US; does not have the authority to implement such systems. It is also a Herculean task, and requires considerable financial and skilled resources; and small businesses will suffer the most to bear the burden of compliance and tracking system.
However, it is encouraging that governments are waking up and taking notice of the matter. Companies too, recognize the perils of maintaining a supply chain that is lax in security and efficiency, and are now more stringent and alert. With some thought and understanding, an effective monitoring system can be designed, which takes into account all the stakeholders. When the responsibility is shared in a way that leaves the smaller stakeholders unburdened, proper service can be ensured for the public; and keeps the evil elements out.