Money making diet plans: Rapid waste of money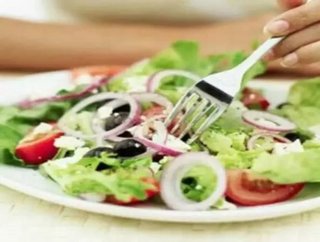 The important part of healthy living is a balanced diet. Dieting is a practice of eating food in a regulated fashion to achieve and maintain a controll...
The important part of healthy living is a balanced diet. Dieting is a practice of eating food in a regulated fashion to achieve and maintain a controlled weight. Nowadays, we find so many diet programs endorsed by celebrities and fitness experts claiming instant weight loss. You might have seen health and fitness centers placing advertisements in newspapers, Loose 10 kgs in a month.  This is nothing but just a money making business for companies who advertise such diet or supplements programs.  These diet programs promise results which will not take place immediately. Their goal is to not to shed weight or make you healthy, but mint money and gain recognition.
How to select your diet plan?
While choosing a diet plan, there are many factors that one needs to consider. A healthy diet helps in maintaining and improving general health.  Healthy diet needs to have a balance of proteins, fats, carbohydrates, calories to support energy need and the micronutrients needed to meet the needs for human nutrition.  So, let's consider certain factors that will help in selecting the diet plan.
Simplify:  Do not be concerned about your diet in terms of counting calories or measuring the portion sizes.  Think of your diet in terms of freshness, color and variety. This way it will help in making healthy choices. Find foods you like and easy recipes that have fresh ingredients.
 
Consider nutritional needs:  Consider nutritional needs. The teenagers, children and elders have dietary needs and they require special diets. The nutritional needs vary with gender, size, age, lifestyle habits, health and occupation.
 
Look at the budget:  Take a look at the budget. One does not need to spend a lot of money to have a nutritious and tasty meal.
 
Listen to your body:  Ask your body if you are really hungry or have water to see if you are thirsty instead of hungry.  If you feel full, then you should stop eating. It takes only a few minutes for your brain to tell your body that it had enough food, so eat slowly.
 
Exercise:  To plan a healthy diet, exercising is very important.  It will help in burning fat, make you feel healthier.
 
Ask your siblings and friends: Ask your friends and siblings whether they are on a diet and what are the activities in which they are involved are. You can also learn a lot from them.
Rapid diet programs are not successful
People   who are very healthy and obese are always on look out for shedding instant weight.  So, they are most likely to get influenced by such rapid diet programs which will most likely not happen.  Say for example,   a popular international celebrity endorses a popular diet program.  The program uses her to gain publicity and make people believe that they can also achieve size zero figure like their popular celeb which is a very rare phenomenon. There are others fitness centers who are in the race to promote their services they offer through print advertisements and also through TV.  Rapid weight loss is a bad one. Changing your lifestyle and slowly losing weight is the best way to shed weight. If you follow a rapid diet program, then you will surely end up putting more weight that you have lost after you have stopped using the program.
Modify your lifestyle for better living
An individual can shed weight and keep it under control by making healthy lifestyle changes of eating and exercising better. It will also boost your confidence level as you would be shedding weight and it will be maintained and show you positive results. But, a quick method of weight loss will only end up in you losing your self-worth and you will eventually gain your weight back.  So what one needs a good diet program that helps one in relating to food,  how to pick a portion size, how to tell what's  good , and when one needs to stop eating, even if he or she still has food in her plate.  Holistic health comes from a healthy relationship with food and understanding our own bodies.  
So, the lesson we learn is to simply avoid following these diet programs which only aim to shell out money from your pocket, and instead focus on diets which ensure you the benefit of losing weight and a long-term lifestyle change, which will be a positive change.