New device lets chemo patients test for sepsis at home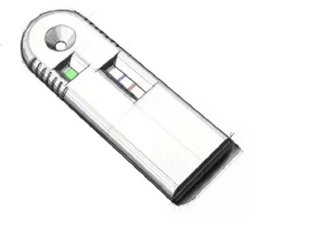 It is hoped the home test will help reduce cancer waiting lists and the burden on the health service...
A new home blood test that can detect complications for cancer patients receiving chemotherapy is currently being developed. 
British startup NeutroCheck is behind the test, which will allow patients to accurately check their blood cell count for Neutropenic sepsis (NS). This life-threatening medical condition occurs because the immune system of patients undergoing chemotherapy treatment has been suppressed. 
Currently, if a chemotherapy patient develops an infection or a fever they have to go to hospital to find out if they have NS. Once there a blood test is taken to check their blood cell count. They also immediately start a course of intravenous antibiotics in case they do indeed have the condition. 
"At the moment, approximately 50 per cent of patients who present at hospital turn out not to have reduced neutrophils on their hospital blood test. Therefore did not need to travel to hospital and start an unnecessary course of antibiotics" says Dr. Anne Blackwood, Chief Executive of Health Enterprise East (HEE), who have been working with NeutroCheck on the test. 
NeutroCheck's test is done by taking a simple finger prick of blood at home. Analysing the blood cell count normally takes place on a large lab-based piece of equipment and takes hours. The new tiny device aims to give an answer in a matter of minutes. 
To ensure the device is user-friendly, NeutroCheck asked former cancer patients for their opinion. One former cancer patient, Helene, said: "it would stop all of that worry, am I taking my temperature correctly, should I go to hospital or not? It would be such a relief to know you could do a simple test and you would get a definitive result."
"It is hoped that NeutroCheck will allow patients to test the levels and potential activity of a key blood cell at home, therefore gauging their vulnerability to infection" Dr Blackwood says. "Treatment for chemotherapy patients supresses their immune system, meaning they are at increased risk of infections, including NS which can be a life-threatening medical emergency requiring immediate hospital admission. 
"Spotting the early signs of NS would enable patients to get to hospital as quickly as possible and get the treatment they need, potentially saving many lives."
Dr Blackwood explains that the company's vision is to produce a fast, reliable and low-cost device which will reduce unnecessary hospital admissions. "In 2018, over 50,000 unnecessary NS-related admissions took place whilst propagating antibiotic resistance, and health economic analyses show that incorporating NeutroCheck into the treatment pathway could save over £70 million. Moreover, by identifying patients at risk of NS sooner and reducing delays to antibiotic delivery, NeutroCheck could save hundreds of lives in the UK each year." 
 The device is being developed by NeutroCheck who have been supported with funding from HEE through its joint venture the Medtech Accelerator. NeutroCheck received support from the HEE team to help them develop the product, and with aspects such as undertaking a robust health economics assessment. The partnership behind the MTA means that unmet clinical needs within the UK's National Health Service (NHS) can be accurately pinpointed, and medtech innovations that offer solutions to these problems can be fast-tracked through to the market.
The NHS is trying to keep the number of patients in hospitals down while re-starting routine care that has been on hold during lockdown. "For many services this has meant reducing face to face visits in favour of e-consultations by phone or video in addition to not permitting visitors" Dr Blackwood explains. 
"The benefits of a device which provides peace of mind to the most vulnerable, immunocompromised patients, helping them either to stay at home or to seek urgent medical attention if they need it, have therefore been vastly increased due to the coronavirus pandemic."
"One thing the Covid-19 pandemic has certainly taught us is the need for innovations such as NeutroCheck. These will help ease the pressure on the NHS whilst also providing patients with the peace of mind to know when it is best to seek medical attention."
A clinical trial is due to start at Cambridge University Hospitals next year.