New diabetes medical devices for more efficient healthcare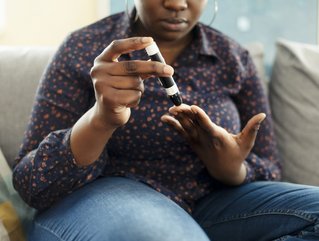 Cases of diabetes are rising, especially in children. Companies like Rimidi, ARKRAY & Labcorp are developing new medical devices to help patients
Diabetes is the most expensive chronic condition to manage and is one of the top causes of death in the US today. As a result, healthcare businesses are innovating affordable medical devices to support patients.
Rimidi and ARKRAY providing affordable healthcare for diabetes patients
Clinical management platform Rimidi has just entered into a new partnership with ARKRAY, a leader of diabetes care. ARKRAY's GLUCOCARD® Shine Connex Blood Glucose Monitoring System is now integrated with the Rimidi Platform, allowing for blood glucose data to be more accessible for providers and patients.
"At ARKRAY, we're focused on providing patients with the best tools and resources possible to properly manage their diabetes," said Robert Wernsman, Vice President of Consumer Health at ARKRAY. "We're proud to offer affordable, reliable blood glucose metres that enable greater testing frequency for patients living with diabetes and are excited to partner with Rimidi to empower providers with the ability to remotely monitor their patients and drive proper actionable insights within their workflow."
"With a large portion of the U.S. population living with diabetes, and a significant amount living in areas with poor cellular service, patients need devices that they can rely on to monitor their conditions without having to schedule an in-person appointment with their provider," said Lucienne Ide, MD, PhD, Founder and CEO of Rimidi. "Through our partnership with ARKRAY, we're tackling these challenges head on, ensuring more patients and providers have the tools they need to properly monitor conditions and make actionable insights that improve health outcomes."
Labcorp helps diabetes patients understand their health status
Labcorp has launched the Labcorp OnDemand test, which measures hemoglobin A1c (HbA1c) from a blood sample and will help those at-risk of diabetes find out if they are at risk of developing diabetes. The device divides plasma and red blood cells, to allow a more detailed analysis of the sample.
"Diabetes is a serious disease affecting millions of people in the United States," said Dr. Brian Caveney, chief medical officer and president at Labcorp Diagnostics. "Our Labcorp OnDemand Diabetes Risk Test at-home collection kit now makes it easier for consumers to understand their diabetes risk and health status using an innovative and approved collection device. This test offers a convenient way for more people to manage their health and stay informed, so they can seek treatment that may lead to better health outcomes."