Novartis Kisqali minimises breast cancer recurrence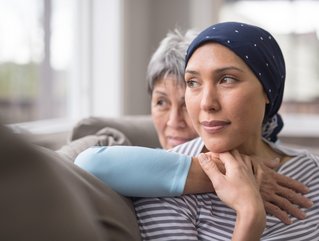 Breast cancer
The use of ET therapy and Novartis Kisqali lowers the risk of breast cancer recurrence, while helping patients maintain a positive quality of life
Novartis Kisqali has been found to lower the risk of breast cancer recurrence and help patients maintain a good quality of life.
Breast cancer affects 2.2mn people a year across the world - including men, where the cancer grows inside breast tissue. In the USA, breast cancer is the second most common cancer in women, totaling 30% of all new cancers in women, each year.
Kisqali plus endocrine therapy supports over health of cancer patients
The Phase III NATALEE clinical trial has proven that patients taking adjuvant Kisqali plus endocrine therapy (ET) for up to three years, were able to maintain:
Physical and social functioning
Psychological well-being
Positive overall health scores, compared to baseline
Endocrine therapy uses drugs to block the effects of hormones on cancer cells which strengthens tumour growth.

Supporting patients to live cancer-free
Jeff Legos, Executive Vice President, Global Head of Oncology and Hematology Development at Novartis, believes that no patient should have to choose between maintaining their quality of life and doing everything they can to remain cancer free.
"These patient-reported outcomes add to the wealth of efficacy and tolerability data from the NATALEE trial suggesting Kisqali is a potential adjuvant treatment of choice for a broad range of patients with HR+/HER2- EBC, including those with node-negative disease," says Legos. "Kisqali could enable patients with EBC to live well with greater peace of mind."
Dr. Peter A. Fasching, Professor of Gynecology and Obstetrics Translational Medicine, at the University Hospital Erlangen and Comprehensive Cancer Center Erlangen-EMN is a NATALEE trial investigator.
"Treatment in early breast cancer is physically and emotionally arduous, and afterwards people diagnosed with EBC struggle to balance the worry of their cancer returning with the burden of managing adjuvant treatment," says Fasching. "The patient-reported outcomes from NATALEE reinforce Kisqali as a potential adjuvant option that reduces the risk of cancer returning without compromising patients' well-being, mental health or physical abilities."
The fight against cancer continues - and won't stop till cancer is eradicated, like polio and smallpox. Till then, Novartis will be at the help of cancer research and development.
*********************************************
For more insights into Healthcare - check out the latest edition of Healthcare Digital and be sure to follow us on LinkedIn & Twitter.
Other magazines that may be of interest - Manufacturing Magazine.
*********************************************
BizClik is a global provider of B2B digital media platforms that cover 'Executive Communities' for CEO's, CFO's, CMO's, Sustainability Leaders, Procurement & Supply Chain Leaders, Technology & AI Leaders, Cyber Leaders, FinTech & InsurTech Leaders as well as covering industries such as Manufacturing, Mining, Energy, EV, Construction, Healthcare + Food & Drink.
BizClik, based in London, Dubai & New York offers services such as Content Creation, Advertising & Sponsorship Solutions, Webinars & Events.