Novo Nordisk & Eli Lilly's obesity epidemic medication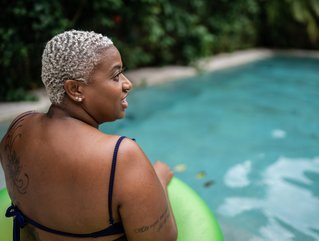 Obesity in the Pacific Islands
Pharma manufacturers Novo Nordisk & Eli Lilly are facing the obesity epidemic with weight-loss medication, as the Pacific Islands remains the heaviest
1.9bn adults across the world are overweight, with 650m being obese, according to the World Health Organisation. This figure has risen since 1975, when meat became more affordable and television became a hobby.
Pharmaceutical manufacturers Novo Nordisk and Eli Lilly are at the helm of the weight-loss medication market, helping the planet to shed excess weight.

Novo Nordisk's medications Ozempic and Wegovy
Weight-loss medications Ozempic and Wegovy were first formed to treat type 2 diabetes, as they help to control blood sugar. These meds can trick the body into feeling full by affecting the hunger signals sent to the brain.
Both have been approved by The Food and Drug Administration to treat obesity, Ozempic in 2017 and Wegovy later in 2021. Results have shown that this medication can reduce body weight by 15%.
Eli Lilly's injectable weight-loss medication, Mounjaro
Mounjaro was first introduced in 2022 to treat diabetes. It contains GLP-1 and GIP, which can cause appetite suppression. These are administered by injectable pens which patients can self-administer. Following this, Eli Lilly's second-quarter income rose 85% from the same period a year ago, driven by Mounjaro, which created US$979m in sales. It is predicted that sales of Mounjaro could reach US$26.4bn by 2030.
"It's my top priority ... expanding the capacity of our ability to make not just Mounjaro but other drugs like it in our pipeline to meet the challenge here," said David Ricks, Lilly CEO.
Obesity in Pacific Islands highest in the world
The Pacific Islands has the highest rates of obesity in the world - with Nauru and the Cook Islands taking first and second place. It is believed that the daily recent introduction of Western diets to the islands is the root cause of this. Traditional Pacific Island meals involving fresh fruit and vegetables and locally-sourced meat and fish have been replaced by sugar-filled foods, canned goods, soft drinks and alcohol.
"If you look at the countries where obesity and chronic disease have their strongest hold and try to understand what has been done differently in recent history, the common denominator is a massive shift in what these nations eat and drink," said nutritionist Katrina Mather. "In non-Western cultures, where traditional diets predominantly consist of unprocessed foods and are low in sugar, it takes only one generation of people eating a more typical Western diet, high in sugar and refined flour, to become predisposed to obesity and develop diabetes."
At the 2023 Pacific Islands Health Research Symposium, Dr Gade Waqa has recommended taxing sugary drinks in order to reduce obesity.
"There is a need to further introduce taxes with durable recommendations and this requires commitment and collaborative efforts from health, trade and finance ministries," she said. "In Fiji, all food products are regulated through the Food Safety Act 2003 and the Food Safety Regulations 2009. There was an amendment to the Food and Safety Regulations 2014 but we need this to be monitored now to give us a true picture of what is in our supermarkets."
With the rate of obesity growing, it will take a combination of taxes on unhealthy foods, medication and willpower to help humanity move in a healthier direction.
*************************************************
For more insights into Manufacturing - check out the latest edition of Manufacturing Magazine and be sure to follow us on LinkedIn & Twitter.
Other magazines that may be of interest - Healthcare Digital.
*********************************************
BizClik is a global provider of B2B digital media platforms that cover 'Executive Communities' for CEO's, CFO's, CMO's, Sustainability Leaders, Procurement & Supply Chain Leaders, Technology & AI Leaders, Cyber Leaders, FinTech & InsurTech Leaders as well as covering industries such as Manufacturing, Mining, Energy, EV, Construction, Healthcare + Food & Drink.
BizClik, based in London, Dubai & New York offers services such as Content Creation, Advertising & Sponsorship Solutions, Webinars & Events.