Philips partnership to roll out advanced MRI tech across US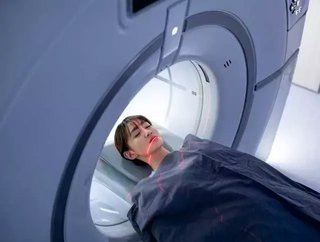 New state-of-the-art MRI scanners will be faster and enable easier diagnoses, Philips say...
Healthcare giant Philips has partnered with SimonMed Imaging to make its state-of-the-art 3T MRI technology available throughout the US. 
SimonMed is a provider of outpatient radiology and MRI services, one of the largest in the country. The partnership will initially enable Philips advanced MRI scanners to be available in SimonMed centres in California, Arizona, Illinois and Colorado. 
The state-of-the-art imaging systems will feature software and services to enhance diagnoses such as brain injuries, liver and cardiac disease, and orthopedic injuries. 
Philips have stated that the new MRI scanners can deliver superb image quality and perform MRI exams up to 50 per cent faster than their previous systems. New diagnostic techniques have been added that can evaluate brain trauma, making a confident diagnosis easier. 
The new imaging technology is expected to reduce the likelihood of rescans compared to their previous scanners. Additionally they have reduced acoustic noise by 80 per cent, added voice guidance and a comfortable table positioning feature to maximise patient comfort. 
Kees Wesdorp, Chief Business Leader in Precision Diagnosis at Philips, commented: "Providing our customers with a clear path to precision diagnosis and treatment to help achieve better outcomes at a lower cost of care is at the center of all we do.
"Our advanced MR technology, combined with our advanced integrated radiology workflows, is the latest innovation to further demonstrate our commitment in driving technology to help our forward-thinking customers like SimonMed advance care for their patients."
The two companies are planning to collaborate further in the future to improve the patient experience by speeding up diagnostic imaging and reducing costs. 
"This collaboration with Philips focuses on going beyond routine 3T MRI imaging to deploy the most advanced technology, often only available to an academic center, in accessible and affordable outpatient practice to greatly enhance diagnoses from early post-traumatic brain injuries to the most subtle orthopedic injuries" Dr. John Simon, CEO of SimonMed Imaging said in a statement.  
"Patients will literally have access to the entire spectrum of the newest techniques and enhanced diagnoses. Together with Philips, we continue our efforts to see beyond current technology as the rate of change is tremendous, and bring these powerful advancements to help benefit both providers and patients."