Tabuk Pharmaceuticals & Hansoh Pharma team up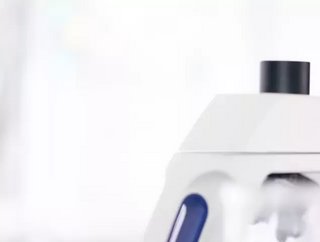 Saudi Arabia's Tabuk Pharmaceuticals & China's Hansoh Pharma have partnered to manufacture oncology products
Saudi Arabian pharmaceutical company, Tabuk Pharmaceutical Manufacturing Company, and Chinese innovation pharmaceutical company, Jiangsu Hansoh Pharmaceutical Group have announced an agreement to commercialise several oncology products across MENA.
Creating pharmaceutical excellence 
Founded in 1994, the 2,400-strong team at Tabuk Pharmaceuticals develops, manufactures and distributes pharmaceutical products across 17 countries, from its head office in Saudi Arabia. 
Hansoh Pharma was founded one year later, in China, with a corporate mission to: "Create excellence in pharmaceuticals, enhance innovation in China". The company focuses on areas such as:
Anti-tumour

Central nervous system

Anti-infection

Diabetes 
Hansoh has developed five national Class I drugs and has been honoured in the top 30 of the Top 100 Chinese Pharmaceutical Companies.
In the agreement, Tabuk Pharmaceuticals will have exclusive rights to:
Hold the marketing authorisation for these products 

Be responsible for registering, importing and promoting medications across Saudi Arabia and the Middle East
Expanding access to life changing pharmaceuticals 
"As part of our role and mission in Tabuk to deliver unique health solutions and preserve lives for the people of Saudi Arabia and countries, we operate in especially during the current pandemic, our partnership with Hansoh comes in as an evident choice to further support our mission in line with Saudi vision 2030 regarding localisation of oncology & specialty medicine", said Mohammed Al Hagbani, President of Astra Industrial Group.
"Tabuk is delighted to partner with one of the largest pharmaceutical entities in China, to further expand and ensure the availability of essential and lifesaving products for patients in the region. 
"We believe Hansoh's extensive experience in clinical and product development in these therapeutic classes make them an ideal partner to cooperate with and support Tabuk's growth aspirations", said Wisam Alkhatib Vice President of Strategy and Business Development of Tabuk Pharmaceuticals.
Hansoh sees this as an important step for the company in its globalisation ambitions.
"This agreement widens the sales territories of Hansoh's products in the Middle East and North Africa market", said Suzuki Wong, General manager of International Business Division of Hansoh. "Besides, this agreement also brings the opportunity to receive treatment with oncology and specialty drugs to the local patients. We believe that the collaboration between Hansoh and Tabuk will enable the launch of products in the territories for the first time, and the two parties will complement each other's strengths and fulfil the established sales expectations."