Texas' medical execs comment on the future of cash-only medical practices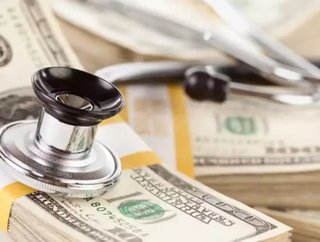 Related articles: Humana and seniors hit hardest with Medicare Advantage plans disappearing Urgent care: the service of the future? Are Cash-Only...
Related articles: 
The current change in the healthcare industry, coupled with the resentment from current insurance reform has led to the creation of new-and-improved healthcare clinics. Dr. Gustavo Villarreal, of the state of Texas, is one of these revolutionary doctors who are steering away from traditional medicine:
"It had always been affordable and possible to maintain a practice with what insurance and patients paid, but about 10 or 15 years ago, you started seeing a decline" in revenue, said Villarreal, who switched his traditional family practice to its current business model in 2012.
Texas is not the only state who has jumped on this trendy debate; it was recently surveyed that one of every four doctors in Florida was considering the move out of traditional medicine as well. However, Texas has reported extremely high-levels of uninsured residents, so both the federal and state governments are at work to get a handle of this seemingly ever-increasing number.
Executives from the TMA, THA, Texas Academy or Physicians, have all recently commented on this issue, in order to set the records straight.
"We have to find ways of stretching the current number of primary care doctors to meet that demand," said Dr. Clare Hawkins, president of the Texas Academy of Family Physicians. "Direct primary care goes in the other direction."
Not only is the doctor-shortage still a rampant problem throughout the healthcare industry, but with the current insurance-based or cash-based debate, what will be the next step towards healthcare reform?

One opinion is that patients need to anticipate their healthcare needs, and not abandon the traditional service, which has worked for over 100 years.
"Consumers should anticipate their medical needs," said David Gonzales, executive director of the Texas Association of Health Plans. "However, when that is not possible, consumers should have financial protection from the unexpected."

Lee Spangler, vice president of medical economics with the TMA, said "Texas is seeing an increase in practices like these because they give doctors more flexibility to determine the services they provide and to cut costs for their practices."
"A physician has very little ability to negotiate all policies and procedures that come with insurance contracts," Spangler said, adding that some insurance companies can even dictate the business hours during which doctors can be paid. "Basically you get rid of all those shackles in terms of having a carrier dictate to the practice how to deliver medical services."
Moreover, it seems unclear if there really is an imbalance in the success of private cash-only practices. On the one hand, these practices allow residents the opportunity to abandon the healthcare insurance based system in lieu of a cheaper, last-minute form or care; and on the other, traditional medicine provides constant, more expensive care.
For doctors like Villarreal the answer is clear; he has more time to spend with his patients, is able to see close to 40-60 patients daily and has a new pool of clients. With pros like these, it would not be surprising to see where this trend of cash-only practices will spring up next.