Top Five Consumer Healthcare Companies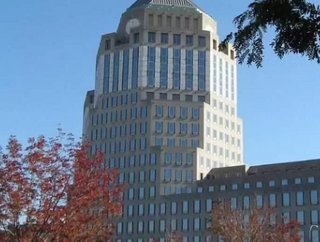 "Customer is the king" is a very popular belief and its no different in Healthcare Industry. Consumers inspire creation of new products in...
"Customer is the king" is a very popular belief and it's no different in Healthcare Industry. Consumers inspire creation of new products in this industry. From Skin care to nutritional products, over-the-counter to self-care products, healthcare Companies are bombarding the Consumers with innovative healthcare solutions using best science and technologies and enhancing their quality of lives.
Healthcare is about products but more importantly about people.
Here is the list of Top 5 and Profitable Consumer Healthcare Companies that are offering the "newer, bigger, quicker, better" products which are marketed to the general public and sold to retail outlets and distributors throughout the world.
Procter & Gamble (P&G)
Having a rich heritage dating back to 1837 and headquartered in Ohio, this Company is creating brands that are making lives of billions of consumers around the world a little better every day. From beauty and health to home and beyond, P&G's Brands are sold across 180 countries and are some of the world's most well-known household names.
Some of the key brands of the Company include Puma, HUGO BOSS Fragrances, Lacoste Fragrances, Gillette*, Olay*, Secret, Ace, Ariel, Pampers, Tide, and many others.
Besides no company in the world has invested more in market research than P&G. The Company interacts with more than five million consumers each year in nearly 100 countries.
The Company which is involved in many amazing philanthropic activities have garnered huge respect across the world- recently for its "Thank your Mom Campaign" during 2012 Olympics.
Pfizer Consumer Healthcare
Headquartered in New York City, this Company is the world's largest pharmaceutical company by revenues. Founded by Cousins Charles Pfizer and Charles Erhart in 1849, this pharmaceutical company has remained dedicated to discovering better, ways to treat disease and improve well being for people around the world.
Pfizer Consumer Healthcare (PCH) is among the largest over-the-counter (OTC) health care companies in the world with a global footprint in more than 90 countries.
Some of PCH's major global brands including Centrum (the world's #1 multivitamin), Caltrate® (the world's #1 calcium supplement) and Advil (the world's #1 analgesic brand). The division's major categories consist of Pain Management, Dietary Supplements, Respiratory and Personal Care.
Johnson & Johnson
Founded in 1887, this pharmaceutical and consumer packaged goods manufacturer is headquartered is located in New Brunswick, New Jersey, United States. The corporation includes some 250 subsidiary companies with operations in over 57 countries and products sold in over 175 countries. In keeping with the Vision, Bringing Science to the art of healthy living, the Company's Consumer segment includes a broad range of products used in the baby care, skin care, oral care, wound care and women's health care fields, as well as nutritional and over-the-counter pharmaceutical products, and wellness and prevention platforms.
Among its well-known consumer products are the Band-Aid Brand lines of bandages, Tylenol medications, Johnson's baby products, Neutrogena skin and beauty products, Clean & Clear facial wash and Acuvue contact lenses.
Novartis International AG
This Swiss multinational pharmaceutical company based in Basel, Switzerland, has a diverse healthcare portfolio, including innovative pharmaceuticals, eye care products, generics, consumer health products, and vaccines and diagnostic tools. The products are designed for in-home treatment of medical conditions and ailments to help improve people's ability to live the healthy lives.
Founded in 1996, the Company became the biggest manufacture of generic skin care medicine, after it agreed to buy Fougera Pharmaceuticals for $1.525 billion in cash on May 2, 2012.
GlaxoSmithKline
This British multinational pharmaceutical, biologics, vaccines and consumer healthcare company headquartered in London, United Kingdom was established in 2000 by the merger of Glaxo Wellcome plc (formed from the acquisition of Wellcome plc by Glaxo plc) and SmithKline Beecham plc (formed from the merger of Beecham plc and SmithKline Beckman Corporation, which was formed by combining the Smith Kline French and Beckman companies).
The Company has a portfolio of products include over-the-counter medicines and nutritional drinks including Sensodyne, Boost, Horlicks, and Gaviscon.
The company that sells its products in around 70 countries has its single largest market in the United States, which generates approximately 45% of its revenues.