UK to boost dementia research funding to £66m by 2015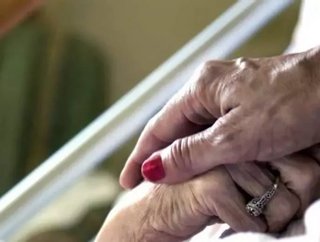 The UK Prime Minister, David Cameron, has pledged to more than double the funding available for dementia research by 2015. It is hoped an investment of...
The UK Prime Minister, David Cameron, has pledged to more than double the funding available for dementia research by 2015.
It is hoped an investment of £66 million will help the UK to become a world-leader in that particular field of research.
The announcement comes just days after a study carried out by the Intellectual Property & Science business of Thomson Reuters found the UK is currently second in the world in dementia research.
Cameron has described dementia as a national "crisis" and said it is his "personal priority" to enhance the understanding of the disease and improve its diagnosis.
To read the latest edition of Healthcare Global, click here
It is thought the £66 million worth of funding, which has increased from £26.6 million in 2010, will go towards researching cures and treatments for the condition.
The extra cash will also help to ensure local health and social services have the resources available to care for dementia patients.
"One of the greatest challenges of our time is what I'd call the quiet crisis, one that steals lives and tears at the hearts of families, but that relative to its impact is hardly acknowledged," Cameron is expected to say in a speech later today.
"Dementia is simply a terrible disease. And it is a scandal that we as a country haven't kept pace with it.
"The level of diagnosis, understanding and awareness of dementia is shockingly low. It is as though we've been in collective denial," he will add.
"So my argument today is that we've got to treat this like the national crisis it is. We need an all-out fightback against this disease, one that cuts across society."
The Prime Minister will continue: "We did it with cancer in the 70s. With HIV in the 80s and 90s. We fought the stigma, stepped up to the challenge and made massive in-roads into fighting these killers.
"Now we've got to do the same with dementia. This is a personal priority of mine, and it's got an ambition to match.
"That ambition - nothing less than for Britain to be a world leader in dementia research and care."
This is a goal that is definitely achievable for the UK, particularly after the promising findings of the Thomson Reuters study.
The results from the analysis reveal the UK published more research on dementia than any other country except the United States and ranks second in the world after Sweden in citation impact, which is the number of times UK research is referenced in dementia studies around the globe.
Despite its high performance and influence, dementia research capacity in the UK is low when compared to cancer, stroke and heart disease.
For every dementia research scientist there are six who work on cancer.
"Research output and citation impact in scientific literature is an ideal way to measure the quality and capacity of dementia research," said Karen Gurney, manager of bibliometric reporting at Thomson Reuters and analyst of this report.
"This project illuminated an interesting dementia-research landscape in the UK, where this region is clearly playing an influential role despite its size."
The research study was commissioned by the UK's leading dementia research charity, Alzheimer's Research UK, in an effort to raise awareness and increase investment for the underfunded field.
"The data provided by Thomson Reuters have been extremely valuable in allowing Alzheimer's Research UK to uncover the facts about dementia research output and quality in the UK," said Simon Ridley, head of research at Alzheimer's Research UK.
"We wanted to dig deep into the issue of UK research capacity in this field. The work carried out by Thomson Reuters enabled us to do this and make a strong case for more investment in dementia research."
The Healthcare Global magazine is now available on the iPad. Click here to download it.