The value of drug packaging and why it must be forgettable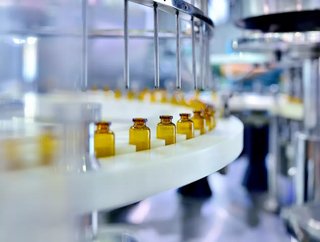 Chris Ryan of West Pharmaceuticals tells us why the quality of drug packaging is so important, and why it must remain forgettable
Vials, stoppers, cartridges, syringes and all the other types of drug packaging are extremely important to the patient experience, although rarely given much consideration. 
Chris Ryan is Senior Vice President for Commercial Products and Emerging Markets at West Pharmaceutical Services, designers of packaging for injectable medicines. Here he explains why it's important that their products are "forgettable". 
What is West Pharmaceutical Services' company mission? 
If you've ever been vaccinated, or if you or a loved one has ever needed to take an injected medicine, you've probably come in contact with a West product. 
For nearly a century, our mission of improving patient lives around the world has stayed the same, and the company has grown to support many global pharmaceutical and biotechnology companies - big, medium and small - in their drug packaging and delivery needs as they develop new and novel therapeutics and vaccines.  The process for selecting the best high-quality packaging components for use with injectable medicines, including vaccines, is a complex one driven by years of science that West has pioneered. 
Our mission is supported by our One West Team philosophy, grounded in the important role we play in delivering life-saving medicines and the knowledge that every component we produce has a patient's name on it, which is an incredible responsibility that has become increasingly more evident as we partner with our customers to help the world manage through the COVID-19 pandemic.  
What are your core products? 
We are a leading global manufacturer in the design and production of integrated containment and delivery systems for injectable medicines.  We have a range of proprietary packaging, containment and drug delivery products such as stoppers and seals for injectable packaging systems, syringe and cartridge components, self-injection systems and containment and delivery systems. 
These products include NovaPure® components and FluroTec® film-coated components, our NovaGuard® safety system, SelfDose™ and SmartDose® injectors, and Daikyo Crystal Zenith® containers.
Our global market leadership in this highly regulated space is built on our commitment to innovation and quality, as well as our proven track record of containment and device design and development history, including experience taking products from concept to commercialisation.
How do you ensure the packaging and delivery systems are "forgettable" for the patient, and why is this important? 
We have over 10,000 team members across the globe working to safely produce over 120 million high-quality components every day. We ensure that our products are "forgettable" or "invisible" to patients by manufacturing high quality components and delivery systems that function the way they are designed to perform. This means the products not only meet our customers' specifications but also meet their patients' expectations for ease of drug delivery. 
For example, our elastomers need to perform in many ways – protect the drug product and maintain its safety and efficacy without adding anything that could negatively affect the drug (i.e. extractables, leachables, particles, etc).  They must also provide container closure integrity and, if incorporated as part of a syringe system, they must function correctly when the drug is injected into the patient.  
When West parts function as designed, a patient will receive their medicine and go on with their life.  They never realise the vital role our tiny rubber stopper plays in keeping their drug product protected and maintaining its integrity.   
What technology are you leveraging to create the best possible patient experience? 
Whether it is with a West elastomer or one of our wearable devices such as SmartDose®, we want to make it convenient and easy for patients to receive their medicine and be able to go on with the life.
For instance, with an estimated 50% or more of the global population living with at least one chronic health condition - such as autoimmune disorders, cancer, cardiovascular disease, diabetes, or neurological disorders - patients have an increasing need and desire for easy-to-use and reliable self-administered medications.  
Higher-volume wearables are especially transforming the patient experience in a positive way. Large volume medicines have traditionally been infused or administered intravenously due to the challenges of getting the required volume of drug into a patient's blood stream. 
Self-administration by a user has historically been unsuccessful for several reasons, including lack of ease for a user to hold a device in place for the required amount of time, the high viscosity of the drug(s) to be administered, and the inability of subcutaneous tissues to absorb large drug volumes. Therefore, patients frequently had to travel to health clinics and hospitals for treatment.  
This inconvenience and disruption to daily life, transportation costs, and the constant reminder of ones' disease state has driven pharmaceutical and device manufacturers to further prioritise the overall patient experience when developing alternative administration options. Today's treatment paradigm focuses on designing cost-effective drug administration processes that offer a better patient experience. 
What challenges did the pandemic present West Pharmaceuticals with? 
In the current COVID-19 pandemic, West plays a crucial role as a trusted partner to almost all vaccine manufacturers. Vaccine developers have trusted West as a partner of choice to help protect their sensitive biomolecules. We have worked closely with customers in the selection, testing, and verification of compatible components including assisting with formal stability testing, and scenario planning for potential scale-up.  
West is also supplying primary packaging components for therapeutics used to treat COVID-19, as well as critical components that are included in some of the diagnostic kit products that are being used to detect COVID-19.
From the start of this global pandemic, West had two priorities: first, to ensure the health and safety of its team members; and second, to make sure its customers have a reliable supply of the components that are critical to the containment and delivery of medicine they deliver to patients. 
To meet these needs, we raised our expected capital spending to $265-275 million, hired over a thousand new team members and increased our site production to run 24/7.
What goals does the company have for the next 2-3 years? 
We expect the demand for injectable medicines will continue to rise due to an ageing population and increasing chronic disease.  We are continuing to invest in the growing needs of our customers and the patients we serve by bringing capacity expansion and new innovative technology to the market.  
As changes in pharmaceutical and biotechnology drug development accelerates, West is evolving the packaging and delivery technology and services needed for these products.
With 290 patents issued in 2020, our engineers and scientists continue to pursue innovative strategic platforms in pre-fillable syringes, injectable containers, advanced injection, and safety and administration systems.
And by working closely with our customers, we know the market trends and clinical breakthroughs expected over the next decade, and we are continually working to develop solutions to support these new innovations.  So, I'd say our goal remains unchanged - to improve patient lives.