Why claiming MU Hardships helps to avoid Medicare reimbursement penalties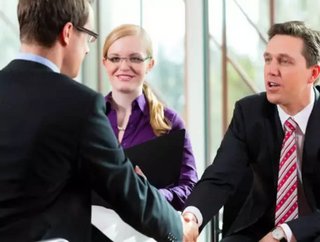 Written by Ben Quirk ,CEO Quirk Healthcare Although the deadline for ICD-10 implementation has been extended, CMS has stated there will be no delays t...
Written by Ben Quirk , CEO Quirk Healthcare
Although the deadline for ICD-10 implementation has been extended, CMS has stated there will be no delays to Meaningful Use (MU) Stage 2 deadlines in 2014. That means that Eligible Professionals (EPs) who have never attested must do so by October 1, or else be subject to penalties in the form of Medicare payment adjustments starting in 2015. EPs who have attested in the past will have a bit longer (until December 31), but the penalties are the same.
The adjustment amount will apply to the Medicare fee schedule, and will rise each year that a provider does not attest. For 2015, the adjustment will be 1 percent. In each subsequent year, the adjustment will increase by a percentage point. Adjustments will be capped based on the percentage of EPs who successfully attest nationwide. If the success rate is at least 75 percent, adjustments will be capped at 3 percent. If the success rate is below 75 percent, adjustments could rise to 5 percent.
Unfortunately, Stage 2 MU attestation has not been practical or possible for many providers. As a result, CMS established "hardship exceptions" that temporarily waive penalties for providers who demonstrate significant hardships that prevent their attestation. At the HIMSS conference in late February, CMS Administrator Marilyn Tavenner announced rule changes to provide greater flexibility in the exceptions. This generated quite a bit of interest within the industry on what will and will not be accepted.
The application process is straightforward. Providers who believe they might qualify should submit an application to CMS by July 1, along with supporting documentation detailing the hardship. (Physicians with multiple NPIs must also complete an addendum.) If accepted by CMS, the hardship exception will be valid for 1 year. If the hardship extends beyond that time, providers must submit new applications each year, up to a maximum of 5 years. All decisions made by CMS regarding hardship awards are final; there are no appeals.
What qualifies as a valid hardship? According to CMS, "the circumstance must be beyond the EP's control and the EP must explicitly outline how the circumstance significantly impaired the EP's ability to meet Meaningful Use." In support of this definition, CMS has established categories and guidelines that determine what circumstances fall within bounds.
The most basic hardship involves lack of broadband Internet access, and an inability to obtain it. Another is conducting a practice at multiple locations, where a provider does not have access to an EHR system for more than half of patient encounters. Lack of direct patient interaction and follow-up also qualifies as a hardship, as in the case of a professional who only interprets test results. EPs who are dependent on vendors can justify a hardship based on the vendor's inability to obtain Certified EHR Technology (CEHRT) status. A broader hardship category is "unforeseen circumstances," such as a natural disaster.
Certain EPs are automatically exempt from MU penalties and need not apply for a hardship exception.  These include specialists in Diagnostic Radiology, Nuclear Medicine, Interventional Radiology, Anesthesiology, and Pathology. Hospital-based EPs are exempt if at least 90% of covered professional services are performed in an inpatient facility or emergency department. In addition, providers who have just begun their practice are automatically granted a 2-year exception, although these providers must attest during their second year of practice to avoid penalties in the third year. Exceptions for the above categories are determined based on status in the Medicare Provider Enrollment, Chain and Ownership System (PECOS).
To download the CMS hardship application form, click here. To submit multiple NPIs on a single application, also submit this addendum form. Make sure you include detailed supporting documentation with your application, and keep copies for your records. If MU attestation is not possible through no fault of your own, this is certainly an option you should consider.