Why Pharma Companies Should Invest in Brazil's Medical Market (and How)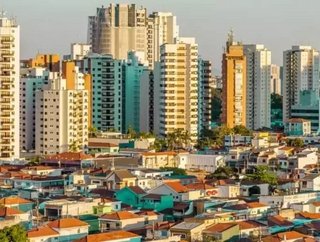 Brazil, a signature country of South America, just surpassed 200 million residents. It is the main economy in Latin America and one of the most importan...
Brazil, a signature country of South America, just surpassed 200 million residents. It is the main economy in Latin America and one of the most important at world level, regionally considered industrialized in spite of the variety of income, from very low in rural and peripheral areas to very high in the most populous cities.
Brazil's health system is universal and available to all citizens for free and financed by the state, with an extensive use of other non-vital health products related, like cosmetics and alternative medicine and aesthetic surgery. 
Private medicine is well developed for the people with higher income mostly wanting a better and faster service. Research also demands an important investment by the government and universities, particularly related to tropical diseases. For citizens, health care comes in third place as priority after home ownership and quality education.
[READ MORE] Meet the 9 Richest Health Care Professionals in Brazil
The health care market spends annually almost $138 billion USD, with 54 percent of that amount in the private sector. Local private laboratories have the highest profit in the area and are aware of the high bureaucracy involved to get the approval of any new product to market.
The government agency ANVISA (National Agency for Sanitary Control) was created in 1999 and is dedicated to the control of all matters related to health regulation as well as market regulation in health care. Being mostly independent in management and budget, the organization is closely related to the directives of the Brazilian Health Ministry.
ANVISA embraces many issues related to health care, such as approval of the commercialization and control of:
New pharmaceutical products and recommendation for its use in state-sponsored lists for patients
Regulation of health care products importing
Laboratory testing
Cosmetics
Food and supplements
Bioequivalence of new drugs in comparison to those already approved and used in the health system
Health providers
Tissue, blood and organ use for transplantation
Sanitary control at airports, ports and borders
As any of us can imagine, having a product approved for commercialization can mean a fast exponential growth for any pharmaceutical company. To introduce any new product it is necessary to register it and get the approval of ANVISA.
Currently, the organization manages too many health care issues other than this so the process for foreign companies of any size is time and money consuming without the proper knowledge of the process, language and idiosyncrasy of the Brazilian public sector.
According to the Brazilian Research and Development Institute of Pharmaceuticals, the approval of a given product can take in average more than 15 months, even if previously approved in other countries by agencies like FDA3. Companies trying to introduce a new product can have a real headache learning the right way to register, losing time and money in the process.
[READ MORE] How To Navigate the Changing Health Care Real Estate Market
Counseling companies for medium- to large-sized investors in pharmaceuticals and related health care products are a great way to facilitate the insertion of a new product through the knowledge of regulatory affairs and a step by step guide in this process with ANVISA, saving money, time and risks (and nerves) when entering a competitive market like this.
Counseling companies over every point including market and distribution studies, authorization to carry out a preliminary analysis, audit and identification of required certifications, determination of fees for necessary registration or notifications, monitoring and securing a business environment and the procedures for registration, that include filing and following up with relevant agencies.
One of the firms advocated to assisting new game players include Mandala International and their Brazilian branch, which in a recent interview the chairman Stephan Fontanel commented that "most of our companies that come seek our services are companies that tried to register a product in Brazil by themselves and realized it is far from being a peaceful walk at the park."
Currently, important facts that attract foreign pharmaceutical companies to invest in this extensive market in spite of the ANVISA bureaucracy and regulations include:
Improving living standard of the population
The population is growing older, with the related needs of medical treatment
Progressive organization and better regulation of the health care industry, which benefits foreign companies
Higher investment in technology and communications
Follow us on Twitter (@HealthcareGlbl) and like us on Facebook!