Procurement & Supply Chain
7 steps for instant confidence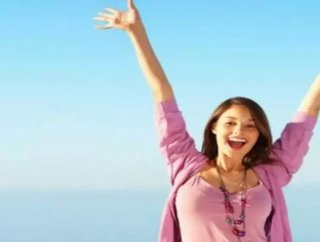 Step 1 for instant confidence: Look in a mirror When you think you are ugly and want to hide your head in a paper bag you are unlikely to feel confide...
Step 1 for instant confidence: Look in a mirror
When you think you are ugly and want to hide your head in a paper bag you are unlikely to feel confident. However, if you are having an "ugly day" (or one of those "ugly years"), take advice from psychologist Nikki Owen: 'When your eyes take in something that pleases you, your brain's reward system is activated and you will see an almost instant improvement on your face'. So, the next time you look in the mirror focus on areas that you like about yourself. You'll be feeling smoking within minutes ladies and gents.
Step 2 for instant confidence: Gay BFF
If you're a woman, it turns out that self-confidence is all about the gay BFF. A study conducted by researchers from Mount Saint Vincent University in Nova Scotia, Canada and the University of Lethbridge in Alberta, Canada found that women who have a gay friend have better self-esteem when it comes to the way they look and their body confidence. Although the researchers weren't entirely sure why women felt better about their bodies when they had a gay friend, some claim it is because gay men are far more generous when it comes to compliments and are skilled at giving ego massages.
Step 3 for instant confidence: Workout
Although pulling on your smelly training shoes and donning some not-so-flattering lycra doesn't sound much fun when you're curled up in bed or sprawled out on the sofa watching re-runs of your favourite TV show, a study seen in theJournal of Health Psychology says that even if you exercise for a little amount, on a regular basis, your mood improves. Therefore even if you don't do a really intense workout, you can still reap the positive benefits of exercise and experience the perks of the mood boosting endorphins that exercise gives us.
Step 4 for instant confidence: Straighten up
When you were little you were constantly nagged by your parents and teachers to stand tall, stop slouching and sit straight. Does anyone do the same for you now? Although it would be a little annoying to have someone constantly telling you off for having bad posture, it turns out that it might make you believe in your own abilities a lot more. A recent study found that people who sat up straight and wrote down how qualified they were for a job believed in their abilities far more than those people who did the same activity, but who slumped over their desks. If you're reading this now, sit up and improve your posture.
Step 5  for instant confidence: Cancel
Sometimes we hang out with people we don't really like. People that moan, whine and bully their way through life, bringing everyone around them down into their pit of misery and self-loathing. Remember, you are under no obligation to see anyone who makes you feel bad. Although you shouldn't abandon your friends and family when they are having a hard time, ask yourself how long they have been acting in this way and if it is really necessary. Are they being mean and belittling you? If you decide they're being unfair and are affecting your confidence start to cancel on them and associate with people that reinforce your confidence and don't bring you down.
Step 6 for instant confidence: Be a traveller
Why is it that when you travel everything seems interesting, fresh and intriguing? Everything seems better when you are away and you feel better too. Although we haven't conducted any grand studies into this phenomenon, we have a strong suspicion that it's all about the mindset.  Being somewhere new does something to us that makes us relax, unwind and become less inhibited. Although getting away from the humdrum of your home life and routine helps you to do all of these things, it's only your mindset that has actually changed. After all, you are still you. If you can try to adopt this travelling way of thinking in day-to-day life you'll feel calmer, more relaxed and far more confident. 
Step 7 for instant confidence: Think about love
Feeling loved is one of the best ways to boost your confidence, but what do you do if there's no one around to tell you how much they care for you? Simple; just remember a time when you were shown a lot of love. Think of those birthdays when you were showered with gifts, or when you left your old job and were told how much you'd be missed. When you were ill or had a baby did you receive lots of concerned visitors and get sent lots of get well cards? Remembering moments like these will instantly boost your confidence because it shows that people love and care about you.   
Please also read the following: