Procurement & Supply Chain
Beer bellies are the biggest male body hang-up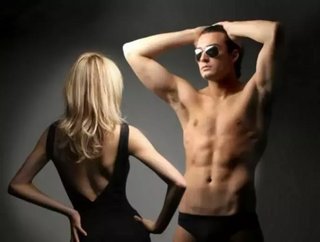 According to a new study, more men worry about their weight and their body shape than their female counterparts do about their looks. So-called &lsquo...
According to a new study, more men worry about their weight and their body shape than their female counterparts do about their looks.
So-called 'beer bellies' are reportedly the largest cause for concern among men, followed by a lack of muscles in their arms and chest.
The research, which was carried out at The Centre for Appearance Research at the University of West England, also found that 38 percent of men questioned would happily lose a year off their life in order to have their perfect body.
 To read the latest edition of Healthcare Global, click here
As part of the study, 384 men with an average age of 40-years-old were questioned via an online survey.
It was revealed that 80 percent of men regularly talk about their body size and shape, but for 59 percent of them this type of conversation made them feel self conscious and unhappy with their own body.
By monitoring the language used by the participants who were responding to the questionnaire, the researchers also noted trends in the words and phrases the men used to describe themselves.
Some of the most popular phrases used to express their dissatisfaction with their bodies were 'beer belly', 'man boobs' and 'chubby'.
However, terms such as 'ripped' and 'six pack' were also used frequently, suggesting this is the type of body most men lust after.
During the study it was also discovered that a significant proportion – almost 20 percent – of the men were on high protein diets in a bid to increase their muscle mass.
Additionally, a third of the men questioned said they regularly take protein supplements.  
There were also some worrying admissions by some men who used laxatives to try and prevent them putting on weight.
 "This research really demonstrates that body image is an issue for everyone, and that we need to take a collaborative approach towards promoting an environment that values diversity in appearance and promotes healthy body image," said the study's leader, Dr Phillippa Diedrichs.
The research was commissioned by the Central YMCA and an eating disorder charity, the Succeed Foundation.
Commenting on the findings, the chief executive of Central YMCA, Rosi Prescott, said: "Historically conversation about your body has been perceived as something women do, but it is clear from this research that men are also guilty of commenting on one another's bodies; and in many cases this is having a damaging effect.
"The high levels of body talk that we have found in men are symptomatic of a growing obsession with appearance," she continued.
Meanwhile, Karine Berthou, the founder of The Succeed Foundation, added: "Negative body image is a serious issue in our society and is a key risk factor in the development of eating disorders."
The Healthcare Global magazine is now available on the iPad. Click here to download it.