Procurement & Supply Chain
COVAX has shipped 119 million vaccines, G7 must give more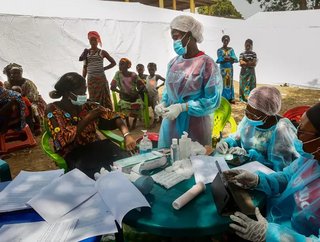 COVAX has enabled the delivery of millions of AstraZeneca and Pfizer vaccines to the poorest nations, but missed targets
Almost 120 million COVID-19 vaccine doses have been been shipped all over the world through COVAX, the vaccination initiative co-led by Gavi, the Coalition for Epidemic Preparedness Innovations (CEPI) and the WHO.
COVAX (which stands for COVID-19 Vaccines Global Access) launched in April 2020 to coordinate vaccine delivery for lower and medium income countries. The scheme was set up to provide access to vaccines made by a variety of manufacturers, with the world's wealthiest countries subsidising costs for poorer nations.
This week it shipped 500,000 doses of Pfizer to Haiti donated by the US - the first shipment of COVID-19 vaccines to arrive in the country. It also recently coordinated  2 million doses of the AstraZeneca vaccine for the Philippines, and over 4 million doses have been delivered to Central America. 
However the scheme has fallen short of its targets. Out of the six vaccines given emergency use authorisation by the WHO only Pfizer and AstraZeneca have been shipped so far, with agreements with Sinopharm and Sinovac only taking effect this month. 
A key problem is that the scheme is reliant on wealthier nations donating vaccines. Commenting in the Lancet, Gavin Yamey from Duke University, who was a member of the working group that discussed the design of COVAX, said: "It was a beautiful idea, born out of solidarity. Unfortunately, it didn't happen…Rich countries behaved worse than anyone's worst nightmares."
The WHO also pointed to the surge of the virus in South Asia which has had a severe impact on supply. 
However as a global mechanism, the WHO say the scheme works. There are encouraging signs of this - at the time of the statement in May 2021 COVAX had delivered 70 million doses; this has significantly increased in recent weeks as a further 60 million have been shipped since. 
Following calls from the WHO for countries with the largest supplies to redirect doses to COVAX, G7 members pledged 870 million doses, of which at least half are to be delivered by the end of this year. This still falls short of the WHO's call for at least 1 billion doses to be shared in 2021.
"It's understandable that some countries want to press ahead and vaccinate all of their populations. By donating vaccines to COVAX alongside domestic vaccination programmes, the most at-risk populations can be protected globally, which is instrumental to ending the acute phase of the pandemic, curbing the rise and threat of variants, and accelerating a return to normality." 
G7 countries have purchased over a third of the world's vaccine supply, despite making up only 13% of the global population.