Procurement & Supply Chain
'Fat tax' on fizzy soft drinks being considered in UK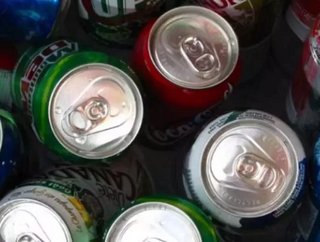 Health experts are calling for a 10 percent 'fat tax to be imposed on fizzy soft drinks in the UK as they believe it will help to tackle rising o...
Health experts are calling for a 10 percent 'fat tax' to be imposed on fizzy soft drinks in the UK as they believe it will help to tackle rising obesity levels.
The proposed move echoes that made by Denmark in October 2011 which saw the government introduce a surcharge on all foods that contained high levels of saturated fat – more than 2.3 percent.
 After the fat tax was passed in Denmark, UK Prime Minister David Cameron pledged to consider a similar move in a bid to make the nation healthier.
However, although it is thought a charge on fizzy drinks, such as cola, will put people off buying the products and will inspire them to choose less-sugary options, some believe the move will anger consumers during a recession when food prices are ever increasing regardless of any extra taxes.
To read the latest edition of Healthcare Global, click here
Imposing a fat tax on unhealthy food has been a move considered by many countries this year; in September Hungary starting charging a levy on food with a high salt and sugar content while extra charges on sweets is being planned in Finland.
If a similar move was carried out in the UK, it is expected as well fizzy drinks being subjected to the levy, full fat milk, cheese, pizza, processed foods and oil will be included too.
In a study that has been published in the British Journal of Nutrition four co-authors looked at the changing consumption habits of Britons between 1986 and 2009. 
 They said: "In testing taxation as an option for shifting beverage purchase patterns, we calculate that a 10 percent increase in the price of sugar sweetened beverages could potentially result in a decrease of 7.5ml per capita per day."
As is the case with a fat tax on fizzy drinks, researchers believe a charge on full fat milk will encourage people to choose skimmed or semi-skimmed alternatives.
They added in the article that if full fat milk was made more expensive, its consumption would fall by 5ml per person per day and the consumption of lighter milks would increase by 7ml per person per day.
Despite the evidence suggesting a fat tax has the potential to reduce obesity levels across the UK, some are sceptical of the plans and believe consumers would find a way to avoid paying more money for soft drinks.
Professor Jack Winkler, a lecturer in nutrition policy, believes a fat tax would only make people buy soft drinks in larger quantities.
Alternatively, he says people will resort to buying cheaper brands of fizzy pop or shopping at cheaper grocery outlets and he thinks it will also encourage people to take advantage of special offers on a more regular basis.
Commenting on the possibility of a fat tax in the UK, a Department of Health spokesman told the Daily Mail newspaper: "This is one of a number of independent academic papers that looks at the likely impact of taxes on food products. We keep all international evidence under review."
Our magazine is now available on the iPad. Click here to download it.