Procurement & Supply Chain
Fit for Business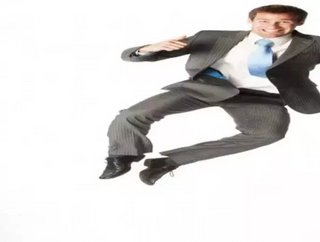 Companies are leading the way in 'duty of care towards their employees, offering health, fitness and wellbeing plans in the workplace, but are th...
Companies are leading the way in 'duty of care' towards their employees, offering health, fitness and wellbeing plans in the workplace, but are these simply short-term solutions? Or do they encourage an overworked nation to establish a work/life balance?
While our awareness of keeping fit and healthy has increased, it has also extended into the workplace, encouraged by schemes like those run by Corporate Fitness Works. They serve the health, fitness and recreation needs of businesses and industries in the US, and are certified by the American Council on Exercise (ACE). The non-profit fitness advocate also promotes the benefits of physical activity, a lifeline in a country where obesity is now an epidemic.
According to a report by the BBC in March 2004, obesity costs American companies US$13billion a year, a figure which could do with trimming down. However, employee wellness schemes in the US are paying off, literally. A study by CBS Evening News in January 2007, showed that for every one dollar organizations spend on employeesí health, they can save three dollars in health care.
Speaking to Grant Thornton about its wellbeing policy during the company's National Wellbeing Week, Margaret Bowler, Head of CR, explained, "We want to create an environment where our people are aware of their own responsibility for their health and safety, and their wellbeing – we will facilitate it, and encourage it, and give them all the tools they need for it."
Bowler was keen to emphasize that the aim of all this is not to create a "nanny state" but simply an awareness, so that the responsibility lies equally with the employer and employee. According to Bowler, Grant Thornton is not telling its employees they have to exercise but gently reminding them. A number of themes such as exercise, nutrition, mental wellbeing, physical wellbeing, and fitness, drive the activities that take place throughout the company's offices.
Risky business
Grant Thornton has identified two major risks that it feels its employees are subject to in the office environment: multiskeletal disorder and stress. In fact, Bowler believes that multiskeletal disorders are "the asbestos of the future". With most of the population owning a laptop, the Head of CR is convinced that lack of training is doing irreparable damage to the back that will cause problems later in life, "I don't think we've yet seen the repercussions of that from an employment perspective," she adds.
Like Grant Thornton, White Water Strategies is focused on exercise and physical alignment, along with nutrition, rest and relaxation, all of which come together to form what Director Averil Leimon describes as "a corporate athlete", or "a model of human excellence". "It's a survival strategy because it's tough out there and it's not going to get any less challenging and people need to be honed for action," she explains.
In the current climate particularly, increased health, fitness and wellbeing could indeed reduce the risk of stress in the workplace. For Leimon, it is a particularly important and interesting time, "At the moment many of the people reaching senior posts have not been through a downturn. They haven't dealt with the depressed market, they haven't dealt with not having success at every turn." As Leimon sees it, "In order for businesses to come through the tough markets ahead , they need their people to be resilient and fit to lead - that will protect the individual and give the organization the best chance of success and survival".
 
Survival of the fittest
Leimon recalls how similar workplace strategies were alive and well decades ago, "I started working in the stress field in the early 80s, and there were fabulous companies then. As well as doing health and stress management, there were some very innovative things going on that long ago." She argues that the requisite gym memberships offered by organizations today, simply 'tick a box', as companies vie to demonstrate concern for employees' mental and physical fitness in order to avoid litigation. White Water Strategies takes a more realistic approach, realizing that most business leaders do not want a 50/50 work/life balance as such, the firm helps business leaders discover those aspects of life that sustain them.
Certainly it is all too easy to take a cynical view of an organization's increasing interest in its employees' health. Leimon sees two sides to it, "On the one hand there's the understanding that if people are healthy they're going to function better. There is also the negative side that people want not to be faced with litigation for stress, for instance. I think there are some places with a growing awareness, but there's a long way to go."
At Grant Thornton, Bowler explains her theory behind employers' increasing need to demonstrate a duty of care to their employees, "I think it reflects society that people want different things from their employer – it's a badge of who they are, and they want to work with the organizations that care about the impact they make on people as individuals."
For now, as long as health schemes offered by organizations are well-managed, and feedback from employees is monitored, there is no reason why an increased awareness of managing health and wellbeing in the workplace should not become standard practice among employers.