Procurement & Supply Chain
Four strategies for improving patient engagement and the patient-provider relationship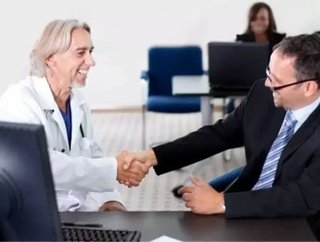 The way to a patients heart lies within what are called "The Four Cs" of patient engagement. These strategies employ effective ways to ident...
The way to a patient's heart lies within what are called "The Four C's" of patient engagement. These strategies employ effective ways to identify, connect and improve the overall patient-provider relationship for any practice; regardless of its field specification or healthcare niche.
The following are "The Four C's" of patient engagement:
1. Create: It is known that the provider is primarily responsible for creating the coalition, or the relationship, when the patient or family member interacts with the healthcare system. This may signal to be the outcome of a specific or general healthcare need or demand of the patient or his or her family.
Providers can use this opportunity to come together to strategize and plan a path for working with both the patient and his or her family during their healthcare experience.
2. Connect: In this strategy, it is all about managing communications and building trust between the provider and the patient/or family. Decide which other colleagues will help to build respective patient's trust, and then directly connect the patient and their family members to important community programs/activities.
Be sure to consider patients and their families from all cultural, spiritual and ethnic backgrounds.  A person's quality of life depends upon additional socioeconomic considerations, and those situations are just as important, if not more important, to maintaining a healthy lifestyle. By connecting patients to a social services agency, offering on-site brochures and/or mobile applications that link them to community resources change can be made in the healthcare sector.
This strategy thoroughly encourages trust and mutual respect to be cultivated between the patient and their respective healthcare team.
3. Celebrate: When acknowledging your patients' accomplishments and successes, you as the provider are not only proud of helping a now healthy-patient, but you are celebrating their success on the road to recovery. This emphasizes that a relationship exists between the two of you, and strengthens the bond between patient and provider.
Simple things like remembering your patient's birthday, checking in about family news or sharing personal stories; it's important to convey that you're making an effort to demonstrate a relationship. Also, be sure to celebrate their healthcare improvements as well. It can be anything from an improvement in their hemoglobin A1Cs, or cholesterol numbers.
Remember, your practice relies on building new relationships and improving existing ones in order to develop a successful patient-provider coalition.
4. Commit: Your practice will only succeed in these initiatives for as long as it is an understood priority. Be sure to commit to maintaining your patient coalition, especially after you have worked so hard to establish it. This requires modifying or adjusting your organizational structure and workflows to do patient check-ins and follow-ups prior to a scheduled appointment or office visit.