Procurement & Supply Chain
Galexis to partner with RELEX to optimize supply chain management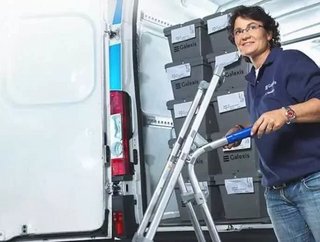 Galexis supplies medicine, hygiene and drugstore products to pharmacies, hospitals, doctors offices, nursing homes, and drugstores. Its offering is comp...
Galexis supplies medicine, hygiene and drugstore products to pharmacies, hospitals, doctor's offices, nursing homes, and drugstores. Its offering is comprised of more than 80,000 items, over 42,000 of which are replenished from the distribution center in Niederbipp, south of Basel.
The company, which is part of the Galenica group, processes around 370,000 sales order rows per day. In total some 370,000 packages are delivered to Galexis clients in 2,100 shipments every 24 hours. Galexis' existing ERP system is limited to estimating demand based on average historic sales data.
RELATED TOPIC: TOP 10: Biggest pharmaceutical companies around the world 
"Exceptions such as item-specific seasonality or supplier and client campaigns cannot be taken into account by the system," explained Semra Taş, SC Demand Planner at Galexis in an issued news release. "It's also very time-consuming having to continually enter data into the system manually."
In order to automate its replenishment, better anticipate changes in demand, and optimise its inventory, the leading Swiss pharmaceutical wholesalers is now starting to use RELEX scm software. The two companies were initially put in touch by Pekka Niskanen of Fennobiz Sàrl, who manages RELEX operations in Switzerland. Taş says the very quick project start, extremely productive initial workshops and RELEX's highly professional team were all key reasons Galexis decided to go ahead with the project.
RELATED TOPIC: Why smarter cold chains are needed to improve global health standards
More reliable deliveries and optimised inventory thanks to accurate demand forecasts
RELEX's software uses more than 3,000 combinations of different forecasting models and a range of parameters, including sales patterns from previous years, seasonal effects, minimum order quantities, or freight-free limits, which RELEX extracts from Galexis' ERP system. Based on its own accurate daily forecasts, the software then automatically assembles order proposals. In order to ensure a high degree of delivery reliability, the SCM software also flags potential bottlenecks and demand peaks in time for users to take action.
As Galexis also ships some client orders direct from the supplier, supplier campaigns pose a particular challenge for the wholesaler's planners. In the past, Galexis only picked up on increases in demand resulting from these campaigns as a result of larger sales orders for the promoted products. Consequently, proactively monitoring and managing these promotions and campaigns was very time-consuming.
RELATED TOPIC: 4 ways to transform the European medical device supply chain
With RELEX's SCM solution, Galexis is now able to distinguish between the regular daily demand and demand stemming from a campaign. Procurement is also optimized by RELEX, as the software is able to calculate when ordering larger quantities or at a particular price will generate an overall saving.
"We expect that this high degree of automation will lighten the load for the members of our replenishment team so they can focus on their core skills," Taş explains.
Galexis also benefits from the system's processing speed, which allows for demand forecasts to be calculated in real time. Data from the ERP system is stored in RELEX's proprietary big data database. Thanks to its columnar layout, millions of data sets can be compressed efficiently and calculations can be done in-memory, within the RAM. This allows huge quantities of data to be processed up to 100 times faster than with comparable systems.
Founded in 2005 by three logistics scientists, RELEX is the fastest growing company in its field in Europe and employs over 100 people at its offices in the UK, Germany, Sweden, Norway and at its Helsinki headquarters.
For more news on the supply chain sector, visit Supply Chain Digital.