Procurement & Supply Chain
HealthTrust Europe: achieving net-zero in the supply chain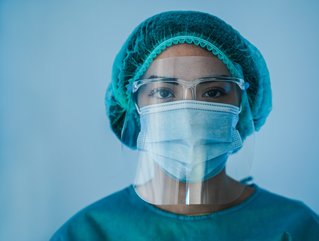 HealthTrust Europe knows that COVID-19 removed some the pressure to hit net-zero, but building sustainability into business is as important as ever
Over the COVID-19 pandemic, organisations such as HealthTrust Europe have been able to successfully manage and overcome supply chain challenges, through the use of their worldwide partners. Supporting such working relationships allows businesses to ensure the safety of their supply chain and helps to match suppliers with the company's social values.
Healthcare balanced the race for PPE with company standards
At the outset of the pandemic, for example, as the race for personal protective equipment (PPE) began, it became critical for organisations to ensure that they were not compromising their standards to deliver this equipment at pace. This added a new, yet similarly complex, dimension to the due diligence process.
For HealthTrust Europe , their offices in Shanghai played a huge role in protecting the supply chain at this time. With a large degree of PPE equipment being imported, HTE staff in Shanghai were able to quickly perform quality assurance checks on the manufactured goods. By doing so, companies like HTE have been able to localise their global manufacturing networks and protect the ethical value of their supply chains.
Acting boldly on this deployment of PPE ensured that the quality of the equipment was satisfactory and it added an additional layer of security to the supply chain, offering HTE's client's greater confidence.
Sustainability and net-zero in the supply chain
The monitoring of supply chains across the global network helps organisations to consider the 'whole-life costs' of a product. By taking the time to develop a clear understanding of a supply chain, businesses are able to make value-judgements about their practices. In prioritising long-term benefits over short-term savings, businesses are able to make sustainable decisions whilst remaining financially efficient. As international businesses move on the path to net-zero, this is becoming even more important.
For instance, by understanding which parts of a chain are more carbon-intensive, businesses are able to accurately assess their environmental impact. Having such an understanding of one's supply chain is part of the solution.
This works to embed sustainability at the core of a business and creates long-term cost savings, whilst minimising the risk of public criticism.
At HealthTrust Europe, sustainability is at the heart of the company.
"I am extremely proud to be part of the HealthTrust Europe team," said Nanette Grant, Vice President for Sourcing. "Our talented, diverse workforce is driven and provides us with a perspective based on empathy, understanding and innovation."