Procurement & Supply Chain
ID Medical presents Royal Air Force Medical Services with Workforce Efficiency Award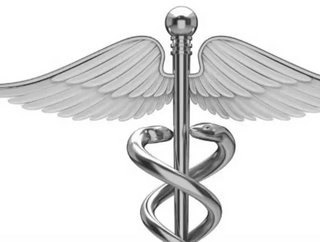 Written by Caryn Cooper ID Medical attended the glittering HSJ Efficiency Awards ceremony at Grosvenor House on Wednesday 25thSeptember and sponsored t...
Written by Caryn Cooper
ID Medical attended the glittering HSJ Efficiency Awards ceremony at Grosvenor House on Wednesday 25th September and sponsored the prestigious award for the 'Workforce Efficiency' category. 
The HSJ Efficiency Awards, which bring together over 800 healthcare professionals, were created to identify and reward the organisations that have delivered tangible improvements in healthcare efficiency and cost savings, whilst maintaining the highest levels of patient care.
Nick Napier-Andrews (pictured - left), head of strategic accounts at ID Medical commented, "We were among some truly inspirational individuals and organisations at the event, it was so good to see them being recognised across many categories. It was a fabulous evening and I was delighted to present the Royal Air Force Medical Services, with the honourable 'Workforce Efficiency' award.
"ID Medical has a successful track record supporting the NHS in delivering extensive procurement efficiencies through its comprehensive and bespoke workforce solutions. Reducing staff numbers has proven to incur damaging circumstances and with dwindling health budgets, it is a crucial time for us to provide innovative, reliable and quality staffing solutions to both the NHS and private sectors.
"We fully understand the importance of such awards and the need to recognise key individuals and teams that make a real positive impact on our National Health Service. Everyone at ID Medical would like to congratulate this year's winners and finalists."
About ID Medical
ID Medical (HQ in Milton Keynes with office in central London) was established in 2002 and has since maintained its enviable position as market leader in the provision of high calibre medical staffing to both the public and private sectors. As the UK's leading provider of locum doctors, nurses and AHP/HSS and clerical staff, ID Medical holds preferred supplier contracts with over 80% of hospitals nationwide and supplies over 2 million hours to the NHS per annum.
Founded on its core principles of quality of service, dedication, innovation and commitment, the ID Medical Group Limited provides a complete medical staffing solution to its valued partners, forming part of the NHS procurement.
2013 has been a year filled with recognition of ID Medical's first-rate capacity to provide a premier level service to its valued candidates and clients, with the company firmly positioned within the annual Recruiter FAST 50 league, Sunday Times 100 Best Companies to Work for 2013, Investec Hot 100, Recruitment International Top 250 and the REC IRP Awards 2013. This demonstrates ID Medical's commitment to the industry whilst validating its credibility as market leader.
About the Author
Caryn Cooper