Procurement & Supply Chain
Labviva announces Gilson as a strategic supply partner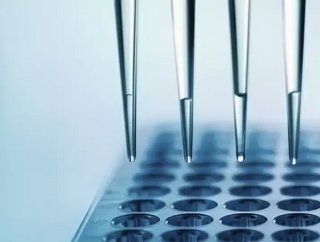 In a supply chain development for the healthcare sector, Gilson's liquid handling, purification & extraction products are available on the Labviva platform
Life sciences marketplace Labviva has today announced a strategic supply partnership with Gilson, a biotechnology company. Gilson's products, such as liquid handling, purification, and extraction solutions will be now available through Labviva.
It is hoped that because of this partnership, pharmaceutical organisations, research institutions and biotechnology firms who use Labviva to purchase their laboratory supplies, will be able to access Gilson's portfolio.
Founded in 1957, Gilson is a family-owned global manufacturer of solutions for the life sciences industry. Labviva was founded in 2017, Boston, USA.
An elevated e-commerce experience in the healthcare supply chain
The Labviva platform integrates with applications including SAP Ariba, Oracle Procurement Cloud, JAGGAER Procure-to-Pay and Coupa.
This offers purchasing professionals and research scientists a route to purchase laboratory supplies as they would in the B2C e-commerce experience. 
Gilson will also have access to purchasing trends and product performance on the Labviva platform.
Gilson's most popular products include: 
Ergonomically designed Pipettes in various volume sizes designed for lab use

Other Pipette accessories, such as tips
Extending Gilson's pharmaceuticals portfolio 
Through Labviva, Gilson will be able to sell more of its pharmaceuticals across commercial markets, increasing its exposure.
"Labviva helps Gilson access new markets through their private marketplace capabilities", said Peter Fleskes, Head of Gilson Distribution Partnerships-Americas. "It also allowed us to significantly reduce catalog onboarding time, which increases our time-to-value."
"Labviva helps connect scientists to suppliers across all categories of life sciences research," said Siamak Baharloo, CEO and Co-Founder of Labviva. "Gilson is recognised as a leader in their space, and we are excited to have their portfolio available to our pharma and academic customers."