Procurement & Supply Chain
McKinsey: Five ways to manage pandemic-driven demand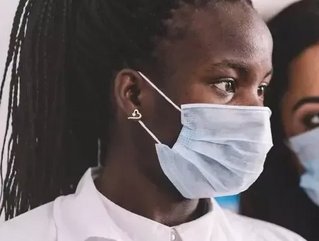 COVID-19 has resulted in exposing the weaknesses in medtech product manufacturing. A McKinsey report looks at five solutions that are fixing the problem...
According to a recent McKinsey study, demand for medical supplies across hospitals in the US reached unprecedented levels in 2020. Orders for isolation gowns increased fivefold, nasal swabs, sixfold, and respirators, a massive 17-fold. As a result, manufacturers were faced with the unexpected challenge of delivery. Some failed and others floundered. But even more were successful. 
Five interventions have helped manufacturers ease supply constraints for medtech products during the pandemic. Important lessons have been learned along the way too. McKinsey isolated three stages of challenge that manufacturers met. These were:
A rise in demand causes inventory delays, shortages and a build-up of back-orders. This results in manufacturers placing restrictions on distributors in terms of allocation.
Bottlenecks occur when production increases, leading to a shortage of supplies and logistical services.
Supply chain issues continue to dwindle as a result of extended lockdowns and production plant closures. This leads to product supply and manufacturing shortages spilling into other industries. 
To combat these problems, five strategies can be implemented, which support short-term and long-term supply challenges. 
Redeployment of stocks from other sources
Protective equipment is not only used in medical supplies. It is also found in the construction and engineering industries in the form of face shields, respirators and PPE-style overalls. While the spec might not be completely aligned with medical needs, production need only be tweaked, to make the products fit the purpose. 
Maximise allocation and supply
Logistically speaking, fair distribution of supplies is essential. A real-time view on which hospital is receiving what, is the best way to assess and re-distribute medtech. The Advanced Medical Technology Association (AdvaMed) advised that a single body should be in charge of distribution of equipment, so that each care provider received the order it required. 
Increase current capacity
Streamlining the production process by making the most of existing capacity, has, in some cases, resulted in production supply, meeting demand. However, quality of goods can be compromised if this is not carried out efficiently.
According to McKinsey, by modelling the supply chain processes and evaluating where the weaknesses are, processes can be improved so that bottle necks, poor quality manufacture and delays are less likely to occur. This can be achieved through ERP (Enterprise Resource Planning) software platforms. Identifying the key problem areas is paramount. But getting bogged down by data, rather than fixing the weakness won't be helpful, the report concludes. Instead, manufacturers must concentrate of two to three areas that will make the biggest impact on production delivery.
Extend manufacturing capabilities
When producers decide to extend their production, the process of carrying out such modifications can take years to be realized. However, speed is of the essence when you are facing a pandemic, and as a result, many manufacturers have found 'work-arounds' that have resulted in extending their capabilities in record time.  
Firstly, they have called in contractor companies to fulfull if not part, then all of the additional end-to-end production required. Secondly, they have reached out to industries with similar technical ability (such as the construction and engineering industries) where skills are transferrable. Ventilator production is a prime example of this. 
Consider a redesign design
If your current product is taking too long to manufacture, due to supply difficulties or even equipment being overwhelmed, modification to design within reason, is a sensible option to consider. The McKinsey report cites, among others, ventilation production as a prime example. It states; "Numerous organizations, including academic institutions and manufacturers outside the medtech industry, have suggested ways to manufacture emergency supplies of ventilators. Those machines might be basic compared with the usual ventilators, but by using a simplified bill of materials composed mostly of off-the-shelf, easily sourced components, they can be produced quickly and at scale. In some cases, rapid-innovation laboratories and universities have partnered with certified medical-device manufacturers so that regulatory compliance is ensured and production can begin without delay."
Sharp learning curve
Ultimately, manufacturers have required flexibility and out-of-the-box thinking to handle the excessively large fulfillment of medtech required since the beginning of the pandemic. They have achieved this through a combination of solutions, not least, with the help of real-time supply modelling and monitoring, which has assisted in streamlining the process. Those that risen to the occasion have also learned valuable lessons which will aid them in future growth and success.