Procurement & Supply Chain
NAWI Directive compliance is essential for weighing devices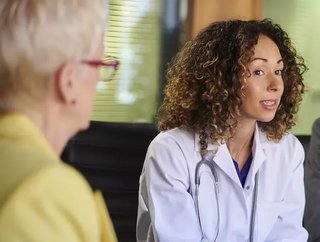 NAWI Directive compliance remains essential for medical weighing devices EU market
If they want to maintain access to the EU market, manufacturers of medical weighing devices must adhere to both the NAWI Directive 2014/31/EU and the recently introduced Medical Device Regulation (EU) 2017/745. 
In May 2021, the Medical Devices Regulation EU 2017/745 (MDR) replaced the Medical Devices Directive 93/42/EEC (MDD) and medical device manufacturers focused on ensuring MDR compliance. 
However, MDR isn't the only legislation manufacturers must adhere to. In addition to MDR, adherence to the Non-Automatic Weighing Instruments Directive 2014/31/EU - or NAWID for short – is essential. This vital document sets out the legal requirements for weighing scales used across Europe. Many manufacturers do not realise that they MUST also still comply with NAWID.
NMi, Netherlands Measurement Institute, provides a step-by-step guide to meeting the legislative requirements, as well as to what clinicians and pharmacists should look out for to ensure their equipment meets the required standards. 
Manufacturers of medical devices used for weighing will have just completed their Medical Device Regulation (MDR) compliance projects. For many, this was a lengthy process, and mandatory for the first time - replacing the directive Medical Device Directive (MDD). 
Devices used to weigh medicines and patients, such as baby scales and hospital beds, are among the medical devices that must comply with both MDR and NAWID. Adherence to both regulations determines whether the medical weighing device remains fit for continued use, or whether it needs to be replaced.
Some manufacturers and some users of weighing instruments may have already found that NAWI compliance is non-negotiable – as well as time-consuming. 
However, failure to comply can bring catastrophic damage to a manufacturer's business, operational disruption, and damage consumer confidence. For a patient, the consequences can be a matter of life and death. For example, the scales for making up prescriptions, or for weighing premature babies on a neonatal ward must be 100% accurate. 
The old Medical Devices Directive 93/42/EEC (MDD) was replaced in May this year and runs in conjunction with NAWID. It applies to all scales used to determine mass for making up medicines on prescription in a pharmacy; mass in analyses carried out in medical and pharmaceutical laboratories, and mass of patients for the purposes of monitoring, diagnosis, and medical treatment.
Medical scales used must be approved and verified either by the manufacturer (if they are authorised to perform self-verification) or by a notified body. 
Clinicians and pharmacists using the scales must ensure they meet NAWI certification standards by checking the metrological markings (CE mark + M + year of putting initial usage + notified body number involved) on the medical device. These markings guarantee conformity with the NAWI directive.
To maintain compliance and approval, it is important that weighing scales are serviced frequently This consistent servicing provides peace of mind for users by ensuring accurate results in medical environments. For instance, ensuring that correct doses of medication are administered in relation to a person's weight.
Quality assurance is fundamental to every industry. In the health industry, accurate weighing measurements is paramount. Chemical measures, for example, must be extremely accurate to achieve desired results as well as to protect a patient's health. Working with materials in small quantities and with such light weights requires specialist equipment. These scales must be able to record the weight of tiny objects with extreme accuracy (often to a 0,001 g resolution or more). 
What affects the accuracy of scales?
Numerous factors can affect the accuracy of scales. For example, due to their very sensitive nature, even transporting balances can subtly alter the mechanical parts inside. Climate and temperature can also cause fluctuations and inconsistencies in results through condensation, expansion, and other chemical occurrences. 
Cyber security in medical devices is also becoming more of an issue: most devices are not secured against a cyber-attack. Certification can help prevent such attacks. To ensure ongoing compliance with NAWID, weighing scales should be serviced once a year. Consistent servicing also helps ensure accurate results in medical environments. 
Reliable notifying bodies like NMi help manufacturers to adhere to NAWI Directive requirements providing (Module B) type examination and (Module D) quality assurance certification under directive 2014/31/EU.