Procurement & Supply Chain
New Zombie Fitness app is huge success for UK business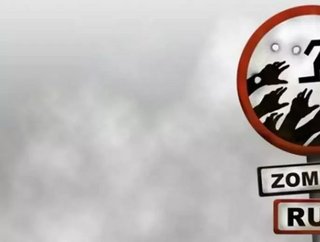 A British-made fitness game – Zombies, Run! – has become a worldwide hit, getting players from across the globe running away from 'zo...
A British-made fitness game – Zombies, Run! – has become a worldwide hit, getting players from across the globe running away from 'zombies' to get fit.
Zombies, Run!, the brainchild of London-based games company Six to Start and writer Naomi Alderman, is the first ever fitness game with a story, and is becoming a huge hit with joggers from Italy to Australia.
The game, downloaded as an app and played on iPhone or iPod, puts the player in the centre of a zombie apocalypse.
It has become so popular it has reached 14th place on the list of top grossing apps worldwide and is the third most popular top grossing health and fitness app.
Sales are expected to hit the 100,000 mark soon.
To read the latest edition of Healthcare Global, click here
Through their headphones, users can hear zombies chasing them and are given instructions to run in the real world to escape from them.
The app has already being called a breakthrough innovation in fitness and gaming, putting the player at the heart of the story.
The player is called 'Runner Five', who comes from a tiny base which is the last remnant of humanity after the zombie apocalypse.
Every time the player goes out running in the real world, they collect virtual 'supplies' such as batteries, water and canned food, for their community.
The player has to run frequently to keep the base growing and at the end of each run, they can decide how to allocate the batteries, bottled water or canned food.
And the more they run, the more they discover about the dark backstory. How did the zombie apocalypse happen? Is there any hope for a vaccine? What is Runner Five's secret mission?
Since its launch on the iTunes App Store in late February, Zombies, Run! players have racked up 25 years worth of running in the real world.
That is the equivalent to over 200,000 hours or half a million miles – the distance to the Moon and back.
Adrian Hon, CEO and co-founder of Six to Start says: "I'm a keen runner and I wanted to create a game that would enhance the running experience.
"With Zombies, Run! you can run anywhere – city streets, parks, the beach, running trails, even on a treadmill – because our game measures how much you move as well as tracking the distance you run in the physical world.
"We've had literally thousands of emails, reviews, and tweets from players telling us how we've motivated them to run further and faster than before, all the way from kids aged 12 to grandparents aged 65."
Naomi Alderman, lead writer on the project says: "It's important to me that the game's open to walkers as well as runners – people who are just starting on a fitness journey.
"We're not going to penalise you for going slowly or demand you do your 'personal best' every time.
"We're just going to tell you an amazing story, where you get to be the hero of your own zombie apocalypse and so even when you don't really feel like getting out there you've got extra motivation to just put on your shoes and start."
Zombies, Run! was created entirely by British developers, writers, artists, designers, and actors, and with over 90 percent of sales outside the UK, it's a huge export success story.
The game was funded using Kickstarter, a crowd funding site where creative teams can help get projects off the ground by selling pre-orders and rewards.
In September 2011, Zombies, Run! attracted $73,000 in pledges from 3,500 backers around the world.
Zombies, Run! will be coming to the Android in May or June 2012 and additional updates across all platforms will be released across this year.
The Healthcare Global magazine is now available on the iPad. Click here to download it.