Procurement & Supply Chain
POM Wonderful: not so wonderful after all?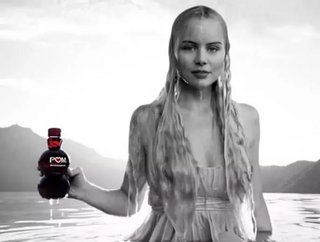 The term 'superfood is undoubtedly one of the biggest buzz words in the healthcare sector at the moment, as consumers desperately try and find ea...
The term 'superfood' is undoubtedly one of the biggest buzz words in the healthcare sector at the moment, as consumers desperately try and find easy ways of living a healthy lifestyle. One of the most popular superfoods is pomegranates and pomegranate juice, and POM Wonderful is one of the world's leading brands of pomegranate juice.
Until recently, POM Wonderful described its '100% Pomegranate Juice' as having the ability to "treat, prevent or reduce the risk of heart disease, prostate cancer or erectile dysfunction."
However, last month a court ruled the company had made the claims in the absence of adequate scientific evidence. It comes after a complaint made in 2010 to the Federal Trade Commission (FTC) was upheld against the company, which was founded by billionaire couple Stewart and Lynda Resnick.
One POM Wonderful advert that attracted the majority of the attention was one that used the term "antioxidant superpower" to describe the pomegranate juice, and also claimed antioxidants could protect against the causes of cancer, Alzheimer's disease and premature aging.
As a result, the company has been ordered to stop using statements that suggest POM Wonderful products are effective at preventing, curing or treating health conditions. But despite Judge D. Michael Chappell lambasting the "inadequate" evidence for some of the company's adverts, not all of the POM Wonderful adverts that were part of the initial complaint were at fault.
And in a bit of good news for POM Wonderful, Chappell confirmed the company would not approach the US Food and Drug Administration (FDA) to get approval for advertising and marketing materials in the future. It "would constitute unnecessary overreaching," he said.
Responding to the ruling, a POM Wonderful spokesperson said in a statement: "Through its lawsuit against POM, the FTC tried to create a new, stricter industry standard, similar to that required for pharmaceuticals, for marketing the health benefits inherent in safe food and natural food-based products. They failed.
"While we are still analysing the ruling, it is clear that we will be able to continue to promote the health benefits of our safe, food products without having our advertisements, marketing or public relations efforts pre-approved by the FDA and without having to rely on double-blind, randomised, placebo-controlled studies; the standard required for pharmaceuticals. We consider this not only to be a huge win for us, but for the natural food products industry."
Stewart Resnick, the President of POM Wonderful's parent company, Roll Global, added: "POM Wonderful 100% Pomegranate Juice has always been marketed to consumers in an honest manner, backed by scientific research. We have always believed in the power of the pomegranate and are pleased that we will be able to continue to showcase the fantastic health benefits inherent in this wonderful fruit.
"Our investment in research will continue as we seek ways to make a healthy difference in the lives of people who enjoy POM Wonderful 100% Pomegranate Juice and other Roll Global products. We are committed to sharing what we learn about health through research with consumers."
Pom Wonderful's 'Aphrodite' TV Commercial. The judge ruled not all of the company's adverts were at fault