Procurement & Supply Chain
Study: Changes in Pill Shape, Color May Lead to Lapses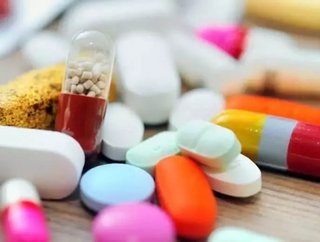 In the latest study published on Monday, July 14 by Annals of Internal Medicine, research suggests that changes in a given medications color or shape ma...
In the latest study published on Monday, July 14 by Annals of Internal Medicine, research suggests that changes in a given medication's color or shape may prompt patients to discontinue much-needed medicine after a heart attack.
As generic drugs continue to see an increase in consumption compared to their high-priced original counterparts, their variation in appearance may be causing confusion amongst patients, ultimately leading some to discontinue their use.
"Patients need to be on guard about pill appearance changes, particularly since it's hard as a patient to know what's going on when the blue pill you're used to taking every morning suddenly is now yellow," said lead author of the study Dr. Aaron S. Kesselheim, from Brigham and Women's Hospital in Boston.
The authors of the study urge the Food and Drug Administration (FDA) to rethink their hands-off policy when it comes to regulating the appearance of generic medications.
The FDA does not require a consistent appearance for generic drugs that are otherwise clinically interchangeable – however, it must have the same active ingredient as the original and be delivered the same way – leaving room for aesthetic freedom of choice by the manufacturer.
Drug manufacturers who make generic pills negotiate deals with pharmacies, mail-order pharmacy benefit managers and hospital formularies with one thought in mind: price. The best price determines which pill (from the corresponding manufacturer) the patient will receive when the monthly refill comes around. A mail-order pharmacy may distribute a manufacturer's drug one month, but then change manufacturers the following month resulting in the distribution of the same drug with a different appearance.
A loss of confidence in safety or effectiveness of the pill they are taking results in patients steering away from their medication, the authors summarized.
According to the U.S. Centers for Disease Control and Prevention, 20 to 30 percent of prescriptions are never filled, while 50 percent are not continued as prescribed.
Researchers studied the pill-taking habits of over 10,000 patients from around the world who were discharged after hospitalization due to a heart attack between 2006 and 2011. In the first year after an event such as a heart attack, it is critical that patients take certain medications to avoid complications and stay on the road to recovery.
But the study found that when patients noted a change in the appearance of their generic pills when going for a refill (29 percent), the odds that they would stop taking the drug increased by 34 percent for a change in pill color and 66 percent for a change in pill shape.
Changing pill appearance is not the most important factor contributing to medication non-adherence, but it is a new one to consider, said Kesselheim.
In addition to public policy actions, the authors said doctors should proactively inform patients about potential changes in pill colors and shapes, and reassure them that the medicines should work identically despite differing appearances.
"The more physicians and pharmacists can do to prepare patients that this might happen, I think the easier the transition will be," Kesselheim said.