Procurement & Supply Chain
Supply Chain Software Gives Medical Industry A Boost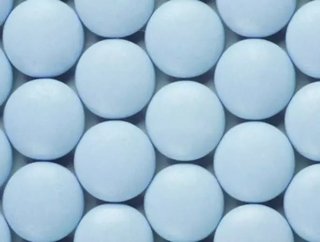 Written by Shukti Sarma Read this article in the August issue of Healthcare Global The importance of a robust supply chain cannot be exaggerated, espe...
Written by Shukti Sarma
Read this article in the August issue of Healthcare Global 
The importance of a robust supply chain cannot be exaggerated, especially in a field like healthcare. It will not be amiss to say that the supply chain is the backbone of the industry, and hence, it is important to maintain that in ship shape.
Modern technology has come a long way. Software today is a crucial component in proper management of all business and systems, and healthcare supply chain is no exception.
Software Accounting: Cutting Losses
One of the major concerns in this field is the rising cost of treatment and running businesses. But what many people fail to realize is that apart from labour, the healthcare supply chain accounts for the biggest expenditure for a hospital or caregiver institution.
Good software can help maintain a firm grip on a company's management of resources and its supply change. Bruce Johnson, CEO of GHX- a leading healthcare supply chain management software/services company – recently stated that about "$5 billion is lost annually in the implantable device supply chain as a result of waste, inefficiency and lack of visibility". A good software solution can help a business streamline and automate the supply chain and help cut costs, which may add up to a significant amount.
The GHX NuViasolution, for example, claims that hospitals can achieve significant savings from reduced errors, lower costs from better contract alignment and improved revenues through the use of more accurate, up-to-date data in the materials system.
Better Integration
Efficient management of the supply chain is much more than keeping tabs on the prices of medical supplies. Software can enable better consolidation within the supply chain community too. A major component in management of supply chain is distribution, and inefficient distribution leads to wastage, leakage and even fraud. Many solutions provider are looking at innovative designs and strategies, which minimize such inefficiencies.
Some software solutions provider, like TECSYS healthcare solutions move away from the traditional distribution model to a self-distributionmodel where products are purchased directly from the manufacturer and received at the hospital centre where they are directly delivered to the patients.
There are other solutions providers too, like The Diver Solution, which enables users to track ordering and usage patterns, as well as historical trends, helping reduce unnecessary purchasing variation and drive down costs.
Regardless to say, better management and better integration also saves time and energy, which the hospitals and caregivers can dedicate towards providing care for the patients. Software makers like Infor, also stress that an efficient system eliminates the complexities of fragmented solutions, and moves data from department silos and make it accessible, in real time, across the enterprise.
Looking Into The Mirror
Most importantly, good supply chain management software can be immensely helpful for small, regional caregiving institutions. They are most affected by inefficiencies, and a good software solution can help create connectivity and linkages that enable supply chain partners to share data with one another. This not only builds up mutual trust and helps visibility, but also establishes a strong network, which is better equipped to handle transfers and cater to more patients.
With increasing costs and pressing demand for better performance, healthcare providers and institutions cannot afford to lag behind and let inefficiencies get the better of them. Managing the supply chain is a crucial matter, and hence, it is imperative that they have a good look at their IT solutions. The key is to identify one's needs, and then choose the solution that addresses those needs. Most software solutions providers offer customized packages, which have produced visible results.
With rising healthcare costs, shortage of labour and other complexities, hospitals need to be up-to-date with their systems. Good software not only helps in better integration; it saves costs, reduces wastage, saves time, helps track medical supply and keeps other information up-to-date. They also free up caregivers from getting involved in fruitless and cumbersome chores, which lets them provide better service to their patients.