Procurement & Supply Chain
Treat health and wellness as a competitive advantage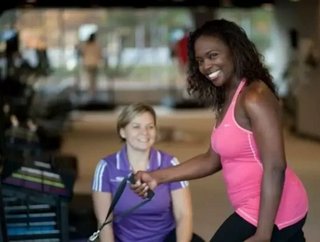 Written by Mark Verstegen, Founder, Core Performance - coreperformancewellness.com Recent studies found that nearly two thirds of UK adults risk their...
Written by Mark Verstegen, Founder, Core Performance - coreperformancewellness.com
Recent studies found that nearly two thirds of UK adults risk their health through insufficient exercise and only five percent of American adults do some type of vigorous physical activity on any given day. I believe that companies that want to be competitive globally must consider wellness a top priority. Adopting innovative, proactive health strategies that impact employees and their families in a meaningful manner is no longer a luxury: it is a necessity to reduce healthcare costs, improve productivity, and encourage sustainable performance company-wide.
Wellness is not a one-sized fits all endeavour. Not all companies are built the same, so why should their wellness programs be alike? Solving the health deficit starts by creating a truly personalised program that requires careful planning and consideration across a variety of channels.
At Core Performance we take a solutions-based approach to wellness, identifying the levers that your company can pull to optimise your overall strategy and create the largest impact for your team. Below I have outlined three of the top goals companies have articulated in their path to create better health for employees, along with illustrations of how we achieved their goal through collaborative programming. We believe these examples can be a powerful illustration of the measurable results companies can create when they choose the right solution to impact their employees' health.
Pain reduction and turnover
Much has been written about wellness programming for corporate employees who work at a desk each day, but often the greatest opportunity in wellness is with warehouse employees, call centre operators—individuals whose job functions often require significant repetitive movement patterns and are often costly to train due to massive turnover. C&S Wholesale Grocers based in Keene, NH, has the largest warehouse team of any food wholesaler in the United States—their selectors are essentially athletes, burning thousands of calories per day and completing physical tasks in providing quality service for their customers.
Our team at Core Performance worked with C&S to develop an innovative, customised program that centred on employee-led workouts via a train-the-trainer model, with additional tools to improve in areas like healthy eating and effective recovery habits. The results included reduced soreness along with increased productivity—one selector noted "I used to drag myself out of bed every day because I was so tired—now I have energy to get through my day, plus the energy to play my kids when I get home."
Measurable improvement for employees at risk
One piece of feedback we have heard frequently from clients is that you cannot impact non-movers. We not only believe at-risk individuals can be engaged to change, but have proven it with Intel. At their Chandler, Arizona campus, Intel commissioned an IRB-approved research study to examine the impact of our programming on employee health. In 14 weeks, the Core Performance program participants who received integrated nutrition and fitness support achieved the following results with a commitment of less than three hours per week:
Cholesterol reduction averaging five percent
Average fat loss of 14 lbs
A 19 percent increase in VO2 capacity (measure of cardiovascular health and fitness
A 30 percent overall reduction in the number of individuals categorized as 'at risk' based on their lipid profile
These numbers demonstrate real possibility: individuals at risk for conditions like diabetes and heart disease can improve their health—they just need programs that are relevant, impactful, and fit their lifestyle.
Engagement and Productivity
The final greatest area of opportunity in the wellness space is in conquering what I call energy deficit spending—we pay careful attention to balancing risk with corporate budgets, but do not do the same for our people. In particularly, executives are often the people guiltiest of deficit spending: packed schedules, a myriad of work, travel, family commitments and a diet usually fuelled by convenience instead of health.
We believe health leadership starts in the C-Suite, so we have an Executive Program designed specifically to address energy deficit spending and help key company leaders improve how they feel, look and perform every day. For example, Hoyt Harper is the Global Brand Leader for Sheraton Hotels and Resorts, so being a road warrior is part of his job description. One year ago, Harper spent several days with our team undergoing a comprehensive assessment of his health, and since that time has worked with Core Performance experts to refine his nutrition intake, increase his energy level throughout the day and carve out more time to be active on a regular basis. As a result, he lost twenty pounds, but most importantly, he feels better every day in the game of life—he has less pain and more energy to keep up with a demanding schedule. This type of investment is one every company should make in their leaders.
So in the spirit of inspiring change for all, let me say this –I believe companies can and should adopt a proven and reliable IT and IP-based operating system for human capital—doing so will reduce healthcare costs, improve productivity and ultimately cultivate a competitive advantage for global companies.
An insight into the services offered by the Core Performance Corporate Wellness program:
Core Performance employees describe the passion of Mark Verstegen, CP's founder:
The Healthcare Global magazine is now available on the iPad. Click here to download it.