Procurement & Supply Chain
Two emerging trends in yoga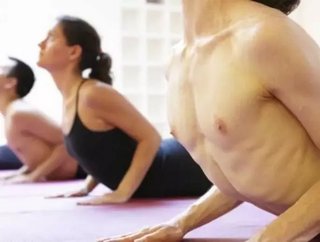 Yoga is an ancient art that has been around for centuries but in more recent years it has become one of the trendiest forms of exercise around, used by...
Yoga is an ancient art that has been around for centuries but in more recent years it has become one of the trendiest forms of exercise around, used by corporate executives from across the globe to escape the stresses of their jet setting lifestyles.  
In such a fast-paced world, things are constantly changing and evolving to meet the demand of the latest global trends and the practice of yoga is no exception. People are no longer satisfied by visiting their local gym and attending a group exercise sessions – they want something that's different and out of the ordinary.
That's where the tantalising 'Bikram' and 'zero-gravity' yoga styles come in. Both are exotic twists on the standard yoga form; Bikram is otherwise known as 'hot' yoga and zero-gravity can also be referred to as 'AntiGravity' yoga.
Bikram yoga was developed by Indian yoga guru Bikram Choudury in the 1970s. Students take part in 90 minute classes, during which they are guided through a strict set of 26 postures – known as asanas. All this takes place in a room that is heated to 40.5°C (105°F), which Bikram himself refers to as 'torture chambers', with a humidity of approximately 40 percent.
The theory is that as well as softening the muscles, the heat helps to cleanse the body of toxins and deliver fresh, oxygenated blood to all muscles and organs. In addition to increasing strength and balance, Bikram yoga can successfully soothe muscular tension and help the recovery of sporting injuries.
Bikram Yoga London:
Zero-gravity yoga, on the other hand, sees participants perform a variety of yoga poses while suspended in mid-air in a fabric sling. It was the invention of Christopher Harrison, the co-founder of Cirque du Soleil, after he noticed members of his AntiGravtiy performance troupe increased their upper body strength when they used slings in routines.
Since the 1990s when the technique was born, the sling has been modified and adapted to suit the practice of yoga. Influences from Pilates and dance have also been worked into AntiGravity yoga routines. The benefits of it are said to be endless; it gives the combination of a full cardio workout while strengthening the body's musculo-skeletal system. The effects are also said to go much deeper than standard yoga and the activity can realign, stretch and even lengthen the spine.
Like Bikram yoga, there are some internal benefits too; zero-gravity yoga is said to cleanse the system by flushing out impurities, relieve stress and tension, and improve digestion and the immune system.
AntiGravity yoga:
 As bizarre and unappealing as Bikram yoga and AntiGravity yoga might sound, both are said to be strangely addictive and are immensely popular with celebrities and athletes across the world. George Clooney and Elle Macpherson are said to be fans of the hot version and Pamela Anderson is said to be a keen Zero-gravity yoga student.
Each of these yoga techniques are becoming more popular in both America and Europe and when you consider the sky-high novelty factor they hold, it looks like this trend here to stay – for now at least.
The Healthcare Global magazine is now available on the iPad. Click here to download it.View image