Procurement & Supply Chain
US & China's supply chain tension, from vaping to Fentanyl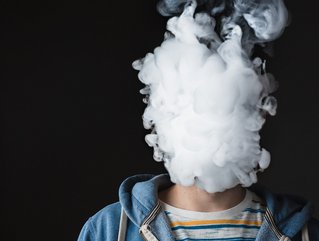 Illegal vapes are a risk to children
Unregulated vapes smuggled into the USA are aimed at children, posing a fresh health risk & stretching relations between China & USA
As parents try to navigate modern day family life - from a child's smartphone usage to supporting their emotional health - a new threat has been added to the mix: vapes disguised as school stationary, imported from China.
Vaping is less damaging to health than traditional smoking, but still causes nicotine addiction and damage to lungs and gums, as well as cancer. Yet illegal vapes disguised as innocuous objects come with additional unknown threats to children.
Unregulated vapes pose huge health risk to children
As the new school year gets off to a start, parents and teachers have been cautioned to be aware of vapes manufactured to look like school stationary - from highlighters to USB drives.
"They are pouring in from China and are completely unregulated," warned Stefan Bjes, Addison Police Department. "Since they are unregulated, they could contain dangerous substances that can cause long-term damage to users. There is no way of knowing their nicotine content or what else may be in them. We know the Chinese manufacturers of these illegal disposable vapes are also making and trafficking fentanyl to the United States."
In addition to illegal vapes, China has also been accused of supplying fentanyl to Mexico, where it is smuggled into the USA. Across the country, 150 people die each day from opioid usage, including fentanyl, which is 50 times stronger than heroin. While fentanyl can be prescribed by doctors for pain-relief, illegally made fentanyl can be mixed with other drugs to ensure a user becomes addicted.
Dr. Christopher Colwell, Zuckerberg San Francisco General Hospital and Trauma Center, worries about the effect fentanyl has on his patients.
"Patients say they become so desperate for that high that they lose the ability to focus on anything else."
Opioids can easily kill a first time user, yet death from withdrawal is also a risk.
While China has denied responsibility for manufacturing and supplying the opioid, the fentanyl crisis in America is another cause of tension between the world's two biggest economies.
China, the USA and manufacturing
Since entering the World Trade Organisation in 2001, China's manufacturing has reached across the globe. Now it has overtaken the USA as the world's largest producer of manufactured goods, from cars to phones to wine.
China's neighbour Taiwan, which is half the size of Scotland and has a population of 23m, has found itself in a tug or war between China and the USA. China's President Xi Jinping insists Taiwan must reunify with the country, willingly or by force. However, Taiwan has an agreement with its American ally, that the USA must protect Taiwan if it is under attack from China.
Taiwan includes TSMC, the world's biggest chip manufacturer, with a revenue of US$18bn and a range of customers, including Apple. If a war were to break out between China versus Taiwan and the USA, the world's semiconductor market would be disrupted, damaging sales of iPhones in both China and the USA (two of its biggest markets).
In addition, it could disrupt the unregulated supply chain of illegal drugs from China to the USA. This would leave thousands of addicts without their supply, causing a new level of problems for local healthcare services and communities.
*********************************************
For more insights into Healthcare - check out the latest edition of Healthcare Digital and be sure to follow us on LinkedIn & Twitter.
Other magazines that may be of interest - Manufacturing Magazine.
*********************************************
BizClik is a global provider of B2B digital media platforms that cover 'Executive Communities' for CEO's, CFO's, CMO's, Sustainability Leaders, Procurement & Supply Chain Leaders, Technology & AI Leaders, Cyber Leaders, FinTech & InsurTech Leaders as well as covering industries such as Manufacturing, Mining, Energy, EV, Construction, Healthcare + Food & Drink.
BizClik, based in London, Dubai & New York offers services such as Content Creation, Advertising & Sponsorship Solutions, Webinars & Events.