Procurement & Supply Chain
Where is the Future of the Health Care Supply Chain Headed?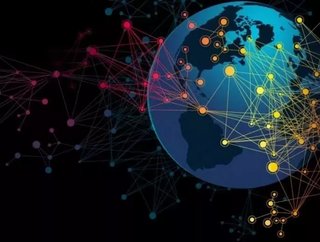 Every year, for as long as Ive been in healthcare, and that is now approaching 25 years, the industry takes stock of where its at and where we anticipat...
Every year, for as long as I've been in healthcare, and that is now approaching 25 years, the industry takes stock of where it's at and where we anticipate we'll be in the New Year. The challenge in the healthcare supply chain, is that much of what was trending as far back as 2010 when the Affordable Care Act was passed into law, is still trending in 2015. The years preceding and those that followed have had a deliberate focus; process efficiency resulting in cost savings and improved quality of care.
In 2015, a primary focus should be on data. That's the key to unlocking the supply chain challenges facing the industry.
The supply chain trends we've seen over the past couple years will continue including provider and supplier consolidation, patient care moving outside the acute care setting, reduced reimbursement levels, implementation of and integration with electronic health records (EHRs) and other healthcare business systems.
At the core of these trends is a need for quality data so that leaders can make informed, quality decisions. By quality data I mean accurate data for sourcing and procurement along with normalisation of data for reporting and predictive analytics.
[READ MORE] Driving Out Costs through Health Care Supply Chain Transformation
As healthcare continues to focus on a cost-to-serve strategy for managing healthcare cost, accurate data is a foundation block for understanding procedure costs and its relationship to desired clinical outcomes. Built on that is system interoperability. Once data is normalised, the ability to share data across many hospital systems and their internal technology support systems begins to be the norm rather than the exception. Healthcare providers must be able to understand the relationship between clinical and supply chain data.
The fact that today there is a lack of uniformity in standardised data impedes healthcare's ability to react faster to an ever-changing ideal future state. At the highest level, providers need better information on procedure cost so they are better equipped to know the complete cost to deliver quality patient outcomes. 
Read the complete feature at our sister publication Supply Chain Digital. 
Follow us on Twitter (@HealthcareGlbl) and like us on Facebook!