Procurement & Supply Chain
You are what you...drink?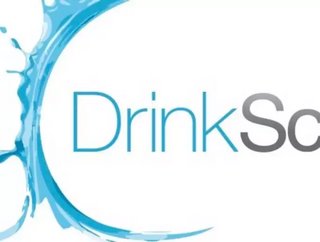 YorkTest Laboratories has been delivering FoodScan, one of Europes leading food intolerance programmes for over 25 years. Boasting a variety of at-home...
YorkTest Laboratories has been delivering FoodScan, one of Europe's leading food intolerance programmes for over 25 years. Boasting a variety of at-home finger-prick blood tests, YorkTest can check for environmental allergies, food intolerances, can investigate blood sugar levels as well as the health of people's liver and gut.
"We believe passionately in the value of testing for food intolerance, which has a wide variety of symptoms," explains York Test's Managing Director, Tom Hardman. "And we are the leaders because we have been investing in this area."
Despite an already impressive portfolio of products and services, YorkTest is expanding its reach into previously unchartered territory; drink intolerances. The company has just launched DrinkScan, the world's first test designed to indentify intolerances to ingredients in beverages.
"It brings a new dimension to intolerance testing, as people don't really think about being intolerant to drinks" notes Hardman. DrinkScan tests for intolerances to 95 different drink ingredients found in both soft and alcoholic beverages. The test is thorough - not only does it look for intolerances to wine; it can specifically identify the type of wine that reactions stem from by testing for intolerances to 12 different varieties of grapes.
Dr Hilary Jones, a practicing doctor and UK television personality has backed DrinkScan during its launch. Discussing intolerances, he said: "Intolerance has a much more subtle reaction than an allergy and symptoms can sometimes take several days to develop." Symptoms are typified by irritable bowel syndrome, bloating, eczema, migraines, skin problems, tiredness, joint pains and fatigue and the delayed reaction means people find it very difficult to identify what in their diet is causing these symptoms.
"It's such an easy to do finger prick test, unlike a lot of other blood tests where you have to go and have a full blood draw," asserts Hardman. "It's totally painless. Doing a blood test and popping it in the post is quite an unusual experience, but you're getting the benefit of a laboratory analysed service and comprehensive results."
Also included in the DrinkScan service is aftercare, which consists of a consultation with a BANT (British Association for Applied Nutrition and Nutritional Therapy) registered therapist, who offers guidance about necessary dietary changes based on patients' DrinkScan results. "We believe in counselling people to help them implement dietary changes in the best way to get the best results," says Hardmand. "That's our promise."
DrinkScan has been designed to run alongside FoodScan and the company believes it has the potential to be very popular. Although the initial launch of DrinkScan is only in the UK, there are plans to extend it out into Europe.
Hardman believes DrinkScan will evolve to be a big part of YorkTest's product offering. He concludes by saying: "We expect it to be a major part of what we do and from the reaction we've had we are hoping it will be very popular. We're very confident because this is an extension of what we've been doing for the last 30 years and we can extend our area of expertise from the FoodScan into Drink Scan."
Our magazine is now available on the iPad. Click here to download it.