5 mins with... Mike Sutten, Innovaccer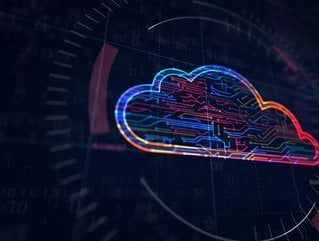 Mike Sutten, Chief Technology Officer at Innovaccer, tells us about the benefits of moving to the cloud
What are the key benefits of moving to the cloud for healthcare providers? 
That's a trending question! When you say a provider organisation is transitioning to the cloud, it implies that now they'd be able to leverage advanced services and IT infrastructures to support their healthcare operations without high costs. And that is because they no longer have to pay to exchange their patient data with the global medical records. The capabilities added by using the cloud generally pay for themselves in operational savings. 
If I were to count the top benefits of cloud for healthcare at my fingertips, I would say number one is staying dynamic. Migrating to the cloud allows healthcare organisations to develop new capabilities within weeks, and then share information with relevant stakeholders. They can literally create customized solutions, manage resources, and provide smarter services with true speed to value.
Number two would be leveraging big data. Much of healthcare information is locked in electronic silos today. And a cloud platform can unlock the power of that data for organizations to help them build new digital services and solutions with native interoperability. Real-time cloud solutions today are helping providers leverage clinical insights to improve patient health and operational insights, reduce their costs and eliminate long-standing care gaps.
The next benefit in line would be enhanced remote care capabilities. Cloud infrastructure helps providers leverage extensible virtual care and remote monitoring framework that saves time and money for providers.
Last but not the least, cloud technology increases collaboration. Migrating to cloud services allows providers to leverage numerous integrations to digital health services and can help them unlock a wide collection of APIs on cost, quality, and utilization. In addition to process-automation and ML-based insights, a series of bolt-on solutions allow healthcare providers to coordinate patient and provider engagement and improve care experiences.
The key to ensuring seamless information exchange between healthcare stakeholders is true interoperability on the cloud and it is bound to improve clinical, financial, and operational outcomes for healthcare organisations. Providers today need a healthcare cloud that delivers robust solutions to each care stakeholder while keeping them united on a single data fabric. 
How can issues around security and compliance be addressed? 
Healthcare is an information-intensive industry-trusted with sensitive patient data. And wherever healthcare confidentiality is involved, there are security and compliance issues. Provider organisations might think: what if this data gets hacked?  Or what if we fail to meet regulatory requirements? While a health cloud gives us a platform to house all our data in a standardised form, it calls for constant evaluations and security infrastructure upgrades to meet the current global best standards and keep the information safe. 
When talking about a health cloud, the mind wanders around security considerations like data security, and it encompasses things like confidentiality, integrity, reliability, availability, backup, and recovery of data. Cloud providers are equipped with security staff and tooling that only a few can afford,  and with good data management, the vulnerability surface is reduced.
The main goal should be to find ways to store and process data in a way that doesn't breach privacy or security. Since there is no set standard to attaining complete data security, health systems require fixes like platform encryption, audit trails, event monitoring, and protection of all PHI data. 
 Another point of insecurity lies with the ownership of the health cloud. The cloud service providers create access control rules on the data and send the data along with the access control policy. So a panel member can only access data using the access control policy provided. Therefore, organisations need to step up and adopt a collaborative, role-based access control framework.
Hackers are the nemesis of any cloud-based data platform. They create malicious codes intended to manipulate sensitive health information. This has proven to be a major barrier to widespread cloud adoption. Therefore, the workflows should be developed to deploy efficient auditing and accountability tools that anonymously monitor the health records.
How can being cloud-based drive innovation? 
The COVID-19 pandemic has proved the vital role cloud technology will play in building the future of health. 
I think we're moving toward a more consumer-centric and value-driven healthcare system. It will use real-time data to generate actionable insights, and data technology will play a crucial role. Cloud technology promises to improve performance enhancement and healthcare data analytics overall.  
Interoperability driven by shared data on the cloud allows all stakeholders to collaborate on patient care. Cloud platforms can process large sets of data, and applied AI and ML algorithms allow the practitioners to make data-driven decisions through insights and analytics derived from that data. It can also help healthcare providers improve service operations and make hospitals more efficient.
I believe the essential elements of the cloud, like scalability and elasticity, encourage healthcare organisations to ideate, pilot, and implement innovative solutions.  Third-party developers and digital health companies can develop interoperable applications to improve patient outcomes, lower costs, and identify new revenue streams.
In US healthcare, how widely adopted are cloud technologies? 
Cloud technology as a concept has been floating around for more than a decade now, and if we went around asking organisations whether or not they use cloud technology, 90% would probably say yes. That probably isn't reality. Oftentimes, electronic storage of health data that is accessed through a network is mistaken for cloud technology. 
That said, the pandemic certainly accelerated the need for improved healthcare technologies. Roughly about 60%–70% of healthcare organisations are now using cloud technology in some form. And I'd expect to see the remaining 20%-30% of organisations adopt cloud tech soon.
The new payment models introduced by CMS have given significant weight to value-based care. Now, AI, machine learning, NLP, and other complex technologies have an important role in aggregating data from multiple sources and systems, analysing and reporting effective care, and reducing unnecessary utilization and costs. 
How do you predict this will evolve in the next 3-5 years? 
I think the next 3 to 5 years will be spent enhancing the use of cloud technology and ensuring that integrated health data and predictive analytics are used to improve long-term population health and reduce pressure on care teams. 
Healthcare is turning to a truly patient-centred approach with the rise of health cloud technology that allows personalized care and automates workflows across the care continuum. Health clouds will certainly make a huge difference in the areas which were often neglected due to the inability of the systems to flag them on time, such as unnecessary utilization of resources with tests and medical procedures done due to lack of information on patient's history and other determinants of health.