8 Essential Social Media Tools Doctors Should Be Using Right Now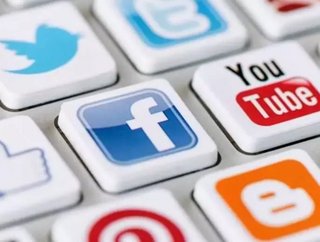 In todays industry, doctors can no longer rely on their patients to recommend their office to friends and family. An online presence is not just recomme...
In today's industry, doctors can no longer rely on their patients to recommend their office to friends and family. An online presence is not just recommended but required if physicians want their practice to flourish.
1. LinkedIn
Doctors should not limit their LinkedIn interaction to only building their professional contacts list. Instead, doctors can create a company page that reflects their practice and opens another line of communication for patients.
2. Facebook
Facebook is a giant in the social media realm, and for good reason. The site offers a simple platform that that can be used to share patient testimonials, reminders or any public information. By consistently sharing on the site, doctors can keep their name and practice on the forefront of their patients minds, all while increasing their exposure to potential patients.
3. YP
The Yellow Pages no longer arrive in book form through the mail carrier service. Instead, the brand has reinvented itself into an online search engine for businesses. Doctors should take advantage of this and list their practice in the catalog. This is also a tool that does not need to be used extensively, instead doctors can set a plan to check their profile once every month and make note of any reviews left.
4. Yelp
Similar to YP in that it hosts business profiles, Yelp varies in that it is used heavily by individuals looking to read reviews and ratings on a particular restaurant, cab service or doctor's office. Doctors should make a profile and monitor reviews posted on Yelp more consistently (as they are updated more frequently than other rating sites). If doctors happen to find a negative review, they can amend their practice to improve or respond to the patient directly online to resolve the issue.
5. Twitter
This is a tool that can be used depending on the doctor. Much more personal than Facebook, Twitter allows a doctor to share his/her personality in a professional setting. Some ideas to tweet about could include medical term definitions, health-related quotes or breaking news in the health care industry.
6. YouTube
Just as individuals share videos with friends through YouTube, physicians and other health care professionals can share brief, medically-focused videos to inform patients.

7. Angie's List
While Yelp and YP are open to the public, Angie's List is a subscription-based site which offers reviews that hold a little more weight than those posted on free sites. Creating a profile is free, which means doctors should take advantage of this and increase their exposure.  
8. Google+
Google+ has been overlooked by most due to its slow integration into the public's social circle. However, due to Google's recent jump into the world of telemedicine, doctors should build a presence on the site now more than ever.
BONUS: Hootsuite
If doctors are considering using most, if not all, of these tools, using a social media manager like Hootsuite will make it easier for doctors to schedule updates and access their platforms from one location.